Guns N' Roses' Melissa Reese Reveals How She Deals With Sexism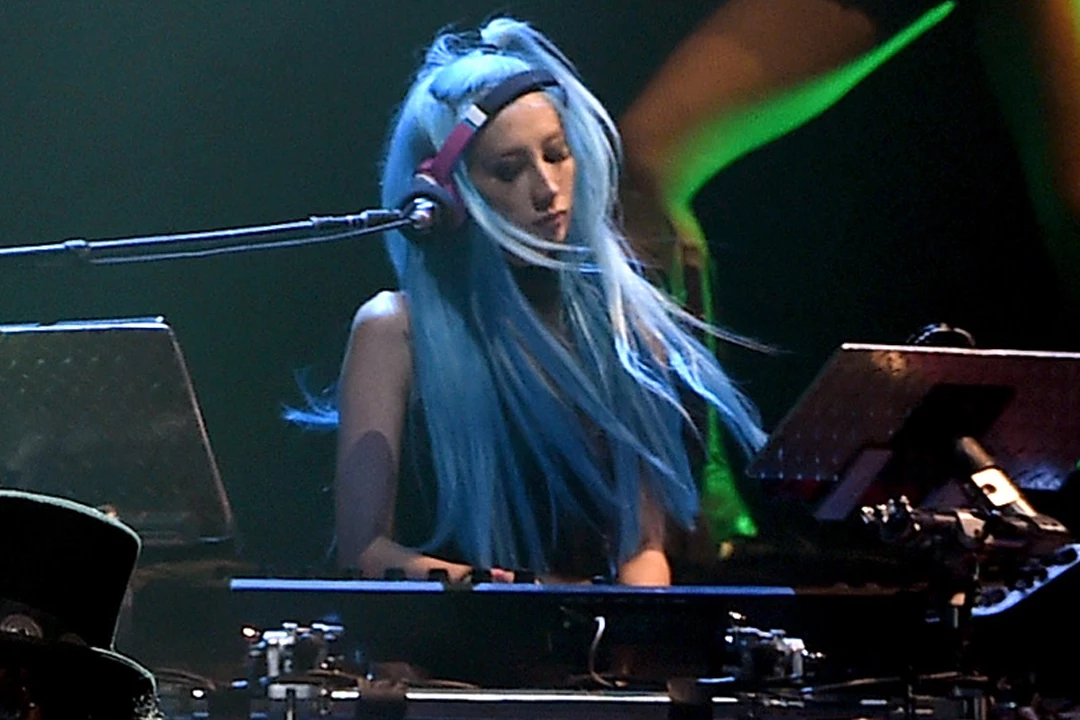 Like many rock 'n' roll bands, Guns N' Roses have pretty much been a rotating sausage factory since Day One.
Not so surprisingly, even with the two dozen or so musicians who've played on record or onstage over the past 30 years, not one of the full-time band members has been a woman … until Melissa Reese joined the group last year for the celebrated Not in This Lifetime … Tour.
Guns N' Roses have included women as horn players and backup singers occasionally in the past, but keyboardist Reese earned full-time band-member status when she joined Axl Rose, Slash, Duff McKagan, Dizzy Reed, Richard Fortus and Frank Ferrer on the road in April 2016. So how have the past 12 months been for her, traveling with one of rock's most aggressively macho bands?
In a new interview with L.A. Weekly, the blue-haired keyboardist and singer said she totally expected, and was prepared, to be treated by some fans as the "chick in the band." "I'm one of the only women doing what I do, so I use the hate to fuel my composing, or just rip onstage," she said.
Reese – who has been nicknamed "blue" by her bandmates – spent two weeks getting ready for the tour by learning more than four dozen Guns N' Roses songs. "I studied Axl's phrasing like a hawk," she noted. In the end, she became the band's "enhancer," cutting into the corners of all those classic songs with her keys. "I don't want to get in the way of these songs," she says. "I add sonic layers to thicken our sound, without sticking out like a sore thumb."
She came into the band with a list of scoring credits for TV shows, movies and video games. And since joining the tour, she's gotten a taste of what it's like to be a role model in a band that isn't exactly known for treating women like equals. "Little girls waited in hotel lobbies to tell me that they played piano because of me, which warmed my heart," Reese said. "I had no idea what I was getting myself into. But I'm eternally grateful to Axl and the rest of the band for taking a chance on me."
A Guide to Guns N' Roses Lineup Changes
Source:
Guns N' Roses' Melissa Reese Reveals How She Deals With Sexism