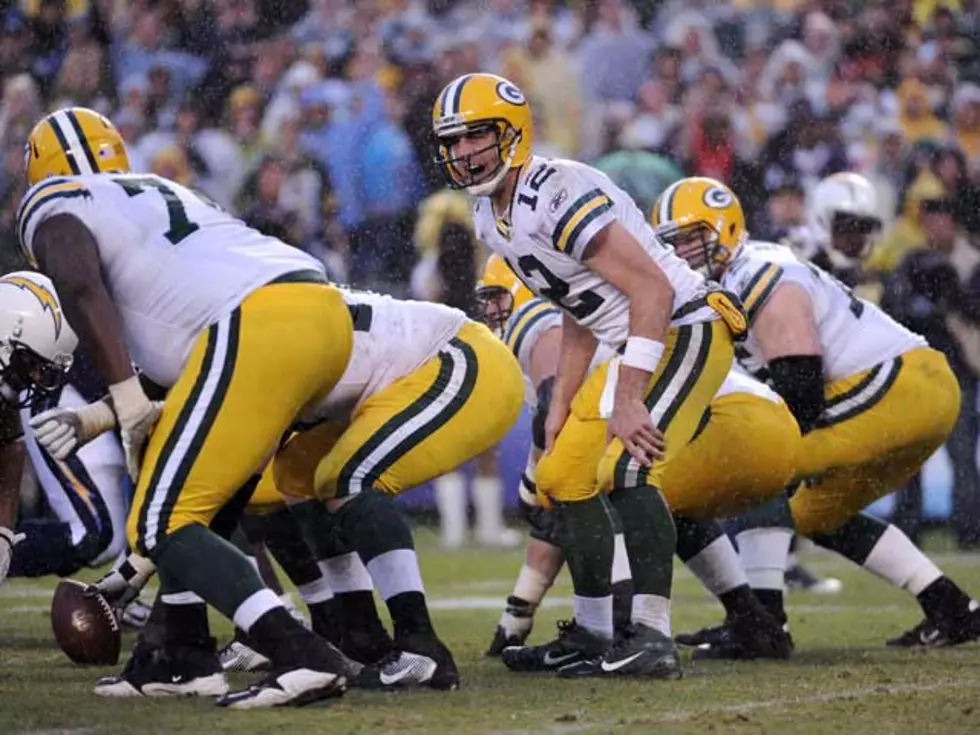 11 Disasters That Can Ruin the Green Bay Packers
The Green Back Packers are a sterling 9-0 after the team's 45-7 thumping of the Minnesota Vikings on Monday night. While many pundits think the defending Super Bowl champs have the horses to complete a perfect season, there are potential pitfalls.
Here's a look at what can derail the Packers season:
1. Aaron Rodgers starts slumping by throwing for only 350 yards and three touchdowns per game.
2. Brett Favre shows up and announces he'd like to come out of retirement.
3. Rick Perry takes over as offensive coordinator and forgets what plays to run.
4. John Madden eats the entire offensive line for Thanksgiving.
5. The entire team wakes up one day to find it somehow wound up in one of those bizarre 'Freaky Friday' movies where they swap places with the Colts.
6. The next time they wear throwback uniforms they play like the old Green Bay Packers. Not the Vince Lombardi Packers — the 1991, 4-12 Don Majkowski Packers.
7. The cheeseheads start wearing real cheese on their heads and the smell is so vile, every receiver faints whenever they do the Lambeau Leap.
8. The team decides to stop playing Sundays out of fear they won't get home in time to see 'The Good Wife.'
9. Aaron Rodgers shows up late to the next game because he got caught waiting in line buying Christmas presents.
10. The team adopts the Boston Red Sox method of training by eating fried chicken and drinking beer during games.
11. Wide receiver Greg Jennings gets distracted when he starts dating, marries and then divorces Kim Kardashian over the course of one week.
Drew Weisholtz is a funny guy. Unless you didn't like this, in which case he's simply using a pseudonym. He's written for ABC and other online outlets and does standup comedy in front of actual people. You can follow him on Twitter @undrstoodgenius.