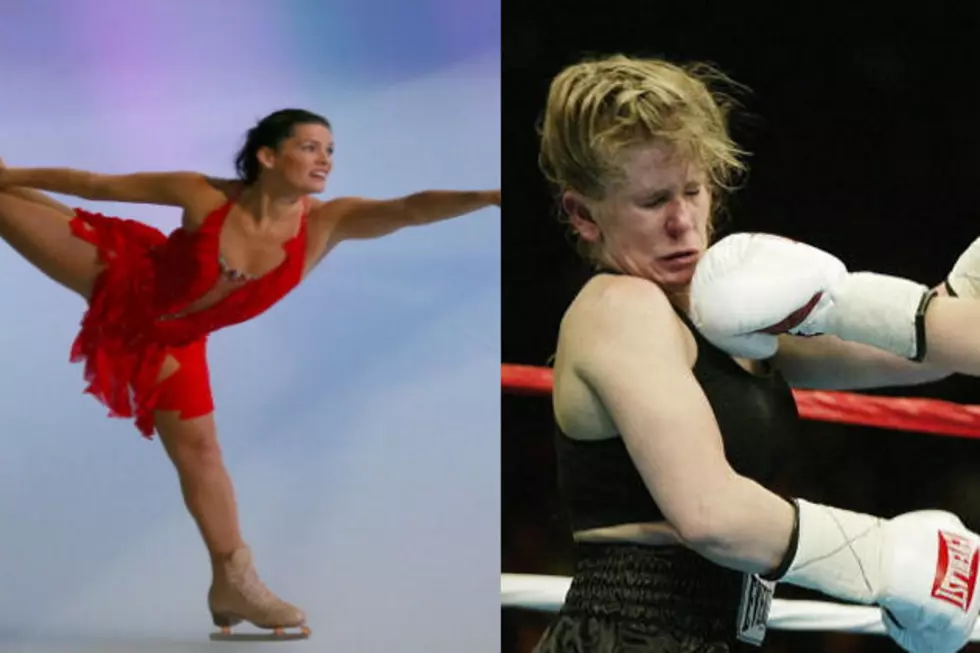 20th Anniversary of Nancy Kerrigan Versus Tonya Harding [NSFW VIDEO]
Nancy Kerrigan - Elsa/Staff, Getty Images | Tonya Harding - Al Bello/Staff, Getty Images
This month marks the twentieth anniversary of when figure skaters Nancey Kerrigan and Tonya Harding battled not only on the ice but on the streets.
It was February 1994 and the Winter Olympics were on.  In case you don't remember how it all went down, check out Logo TV's "Ice Queens" NOT SAFE FOR WORK rendition:
Basically, Kerrigan got her knee bashed in by Harding's husband.  Kerrigan recovered and picked up a silver metal.  Impressive.  I remember this from 1994 and the best part about this whole debacle was Celebrity Boxing:
This was an absolutely horrible thing that happened, but I bet you the Olympics had great ratings.  Just saying.