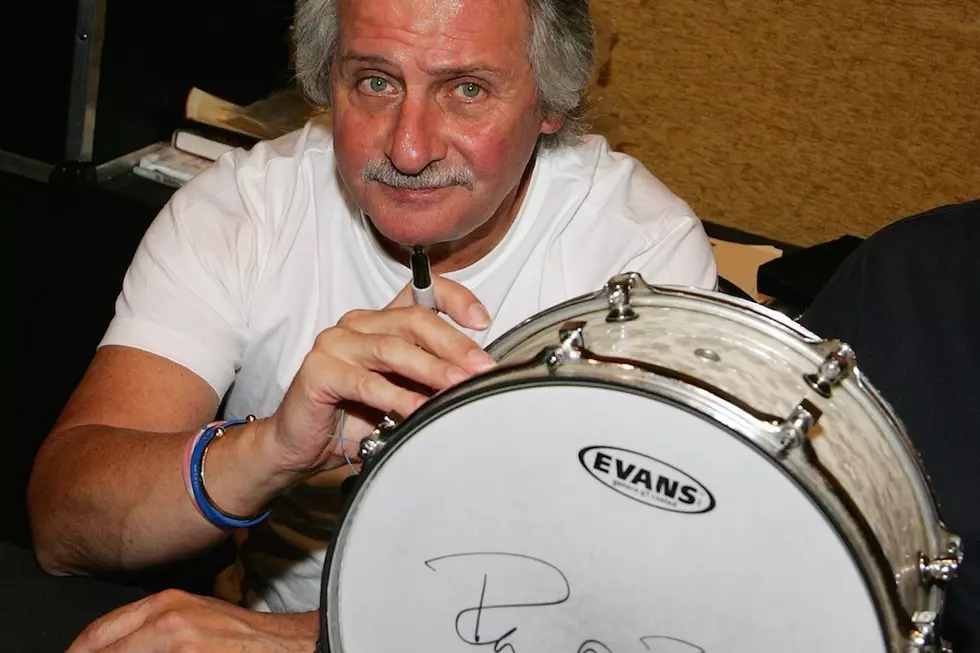 When the Beatles Settled With Pete Best
Ethan Miller, Getty Images
Pete Best, one of the biggest "I coulda been a contender" stories in rock history, won a legal battle against the Beatles in a defamation lawsuit in January 1969.
Best drummed for the Beatles for over two years and then, as they say in England, got sacked when producer George Martin expressed his dissatisfaction with his performance at their Parlophone audition. The band, whose collective cheery personality was in contrast to the moody Best, had been thinking similarly and replaced him with Ringo Starr. For his part, Best maintained for years that he was fired because the other three members were jealous of his success with their female fan base.
Best tried to carry on, but the reality was that his departure from the Beatles sent him spiraling into a depressed state. Cynthia Lennon, John Lennon's first wife, wrote in her 2006 book John that Best barely spoke to anyone for two weeks afterward.
He eventually joined another band called Lee Curtis and the All Stars, but it's tough to play second fiddle – or drums, for that matter – when your former group is skyrocketing to the top without you. Distraught, Best attempted suicide in 1965, but his brother and mother saved him, then tried to get him to focus on living for his wife and daughter.
Best took particular issue with an interview the group did with Playboy in February 1965, where they were asked about Starr's origins with the Beatles. Lennon and Paul McCartney mentioned that Ringo often sat in with them when Best couldn't make it and, while that part was true, the former drummer took exception to the idea that the absences were the result of popping pills.
In response, Best filed a defamation of character lawsuit and settled out-of-court for an undisclosed amount. It wasn't technically a legal win for Best, but it helped to heal the libelous comments made against him.
Best worked as a civil servant for the employment exchange in the U.K. for 20 years before retiring in 1989. Since then, he's been playing music, written a book and released a DVD about his experience with the Beatles, among other projects.
Beatles Albums Ranked 
See the Beatles in Rock's Craziest Conspiracy Theories