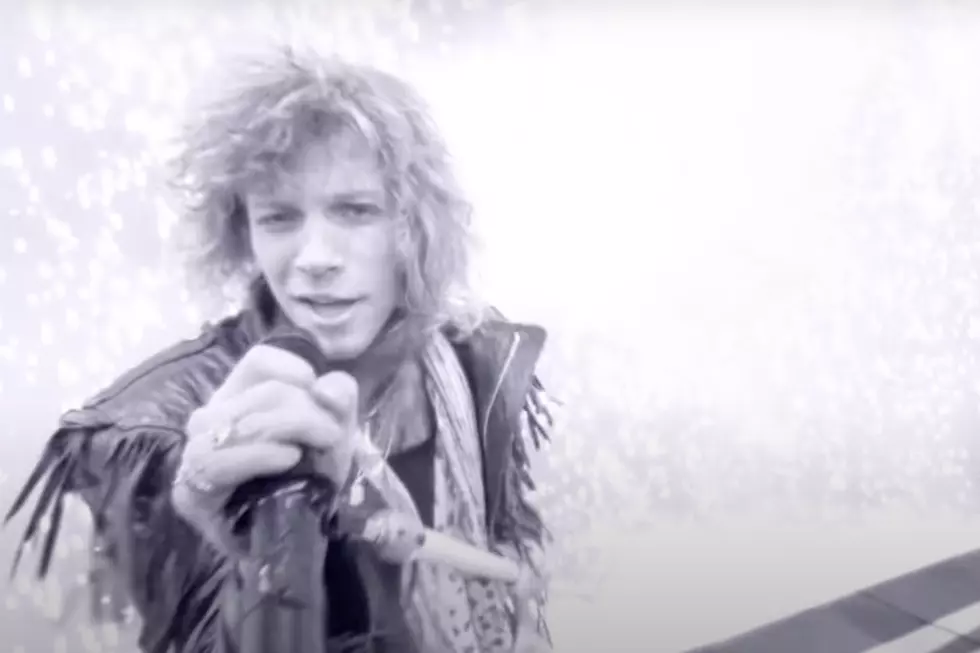 Bon Jovi's 'Livin' on a Prayer' Video Joins YouTube's 1 Billion Plays Club
YouTube: Bon Jovi
Congrats to Bon Jovi. Tommy and Gina must be so proud. That's because the band's "Livin' on a Prayer" video is the latest rock entry in YouTube's 1 Billion Plays club.
The Wayne Isham-directed performance clip was initially filmed in 1986 at the Grand Olympic Auditorium in Los Angeles, featuring a mix of rehearsal and live concert footage. In addition to the traditional stage theatrics, Jon Bon Jovi is also seen in the clip trying out a stage harness so that he's allowed to soar over the crowd with with wires attached.
The video surpassed the 1 billion views mark on Saturday (Jan. 28), with the current tally sitting at 1,000,760,576 as of press time. "Livin' on a Prayer" joins such other billion-viewed videos as Guns N' Roses' "November Rain" and "Sweet Child O' Mine," Linkin Park's "Numb," Queen's "Bohemian Rhapsody," Audioslave's "Like a Stone," Red Hot Chili Peppers' "Californication" and more in the club.
"Livin' on a Prayer" was the second single from Bon Jovi's 1986 album, Slippery When Wet. It hit No. 1 at Mainstream Rock radio and also crossed over to hit No. 1 on the Billboard Hot 100. It's also been certified as a triple-platinum selling single in the U.S.
Congrats to Bon Jovi. Now go add to the YouTube total by watching the video below.
Bon Jovi, "Livin' on a Prayer"
91 Rock + Metal Acts With Two or More Top 40 Songs
These songs rocked, then rolled over into the mainstream.