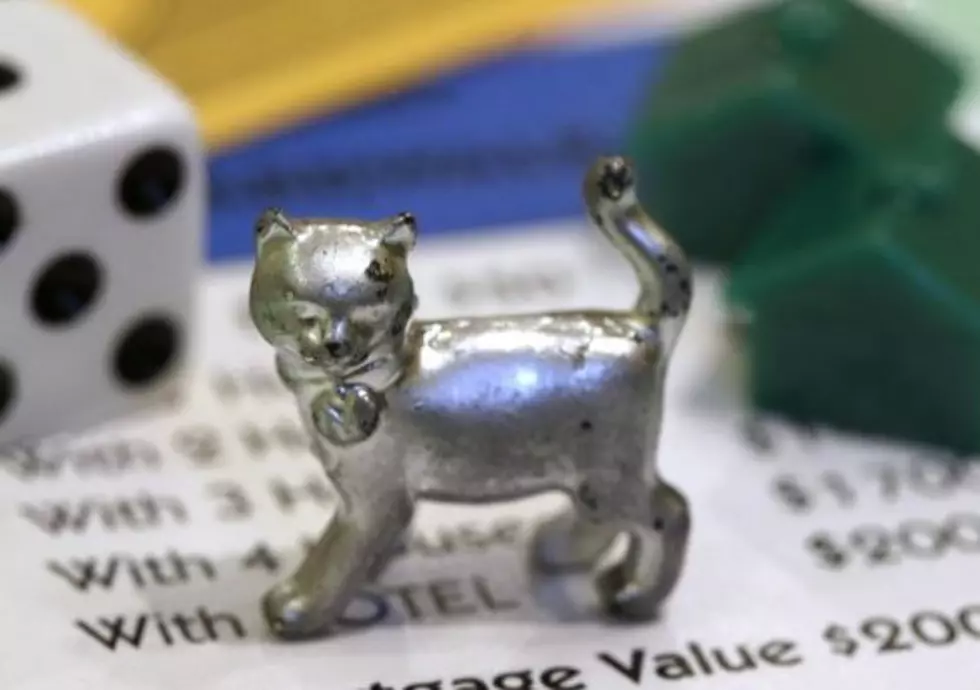 Internet Unsurprisingly Chooses Cat For Newest Monopoly Piece
Parker Brothers
The public has spoken and Monopoly will cast away the boring old iron token, a symbol of domestic housework from a simpler time (it's not even an electric iron), which has been included in the board game for almost 80 years.
Last month the Parker Brothers game launched a "Save Your Token" contest in which the game piece that received the least number of online votes would be forever retired. From the beginning the car, thimble, battleship, Scottie dog and hat appeared safe, while the wheelbarrow, iron and boot struggled to avoid execution.
In the end it was the iron which received the least number of votes, a little under 8 percent. (Perhaps undone by its old-fashion, cordless nature.) The Scottie dog got the most support, coming in with 29 percent of the vote
Parker Brothers also held a separate online vote for a new game piece, with the choices being a cat, a robot, a diamond ring, a helicopter and a guitar. We're totally bummed that we won't get to cruise by Marvin Gardens in a sweet helicopter.
Now the eternal battle between cats and dogs can also be waged on Boardwalk and Park Place. Who comes out on top (and who passes "GO") will be determined by a roll of the dice.