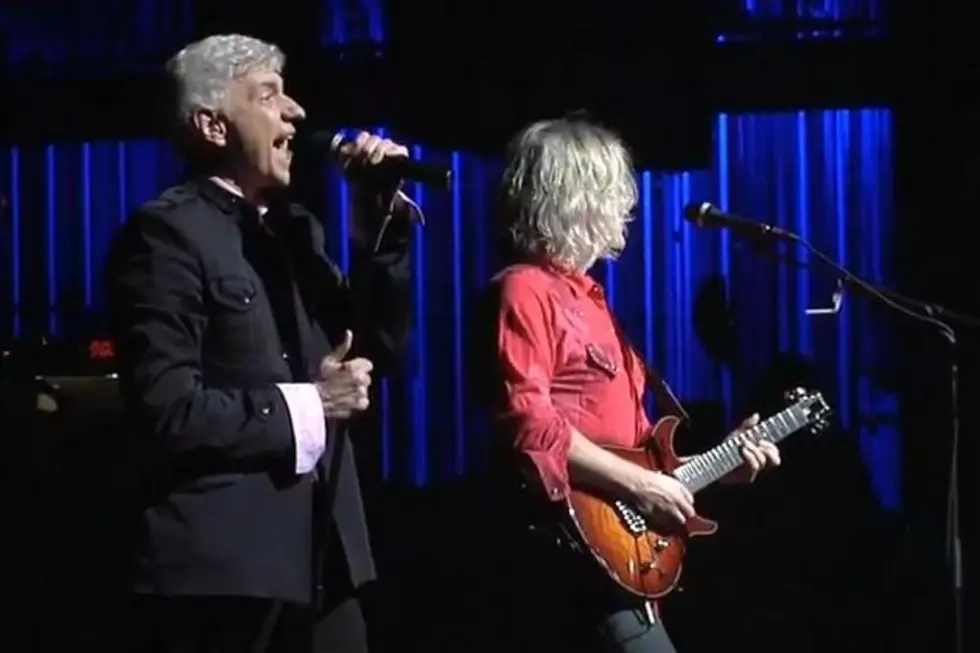 Dennis DeYoung Brings the Music of Styx to Nashville
YouTube
Former Styx frontman Dennis DeYoung brought his solo show titled 'The Music of Styx' to Nashville's historic War Memorial Auditorium on Friday night (June 28). The show is billed as a Styx greatest hits show, and that's exactly what DeYoung delivered, turning back the clock for two hours of pure Stygian magic.
DeYoung entirely re-vamped his solo band a couple of years ago after seeing guitarist August Zadra online singing Styx songs in a cover band. DeYoung had deliberately avoided Styx songs sung by Tommy Shaw in his solo career, but when he heard what a ringer Zadra was, he decided to put together a show that brought together all of Styx' most important songs on one stage.
Friday night's show was an adventurous amalgam of all of the different styles Styx ever put to tape, from heavier fare like 'Renegade' and 'Blue Collar Man,' to progressive rock like 'The Grand Illusion,' 'Suite Madame Blue' and 'Fooling Yourself.'
Ballad hits were also well represented, with obvious tracks like 'Lady,' 'Babe,' 'The Best of Times' and 'Show Me the Way' all in the set. Perhaps the best of the lot was a re-working of the power ballad 'Don't Let It End' for acoustic guitar and voice, which worked so well that it made it seem like the original record was the wrong arrangement all along.
DeYoung's band is very strong not only vocally, but instrumentally. Zadra and co-guitarist Jimmy Leahey stole the show several times, most notably during 'Rockin' the Paradise,' where they departed from the script for a tradeoff guitar solo that featured Leahey on slide guitar and Zadra contributing wah-wah inflections over the track.
DeYoung himself provided one of the evening's instrumental highlights with the climactic keyboard solo in 'Fooling Yourself,' and at 66 his entire vocal range remains intact. He delivered all of the songs in their original keys in a vocal performance that put singers half his age to shame.
Not everything about the concert was a home run. The sound started off weak and almost one-dimensional for the first two songs, with the instruments and voices all pulled too close together in the center of the mix. That caused an unpleasant, distorted overall sound at first, making it difficult to distinguish lyrics. Once that got sorted out, by the third song the band were together and sounding good, and just got better from there, earning several standing ovations during the course of the show.
So, was it classic Styx? In a word, no. But on Friday night in Nashville, Dennis DeYoung and his band delivered a show that was strong enough to impress even the most skeptical Styx fan -- and maybe even win over a few detractors.