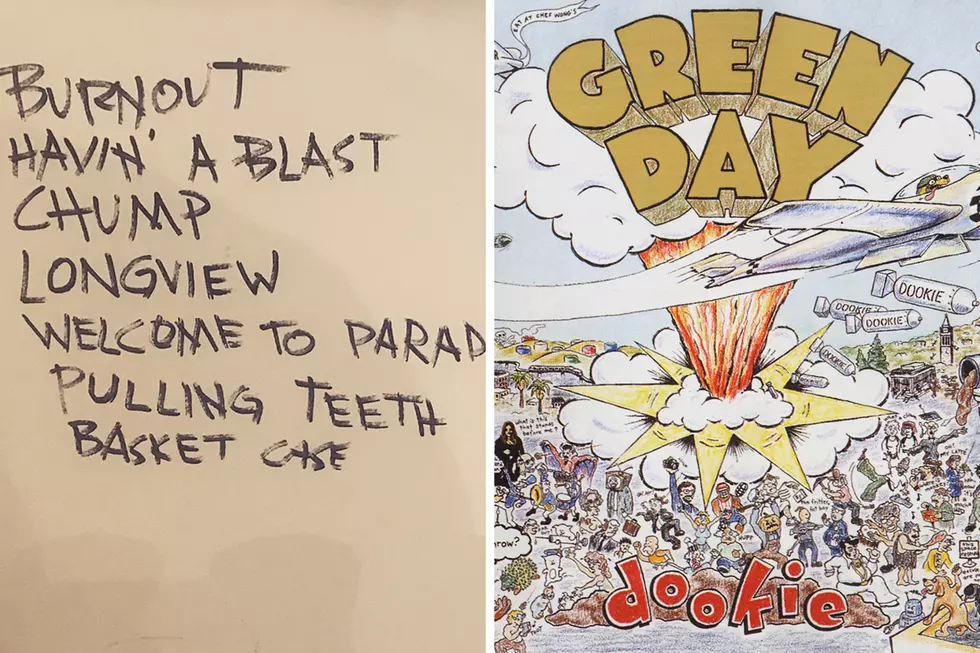 Are Green Day Gearing Up to Play 'Dookie' Live?
Instagram / Reprise
Green Day have been rehearsing all the songs from 1994's Dookie, leading to speculation that they intend to perform the 1994 punk-pop classic in its entirety.
Tre Cool discussed the sessions in an Instagram post on Thursday (July 26): "Fun band practice – swipe to see the set list we played today." The second photo in the post revealed the track list for Dookie, written in longhand.
It's possible the band could be preparing to take a full-album show on the road next year, in honor of Dookie's 25th anniversary. Green Day haven't played the whole record since 2013's Reading and Leeds Festivals, according to NME.
Green Day were the subject of breakup rumors earlier this year, when frontman Billie Joe Armstrong released an album with his side project, the Longshot. Armstrong denied it all in an Instagram video, castigating those who spread falsehoods.
"I am having some fun with some of my friends," he said. "I am what you call 'a musician.' Some people have a hard time calling it that sometimes. With that said, shut the fuck up. You're a fucking whiner, and I'm playing music because that's what I'm supposed to do."
More recently, Green Day were in the news when the title track of their 2004 American Idiot album re-entered the British singles chart, coinciding with a visit from President Trump. A film adaptation of the stage version of the album is being developed for HBO.