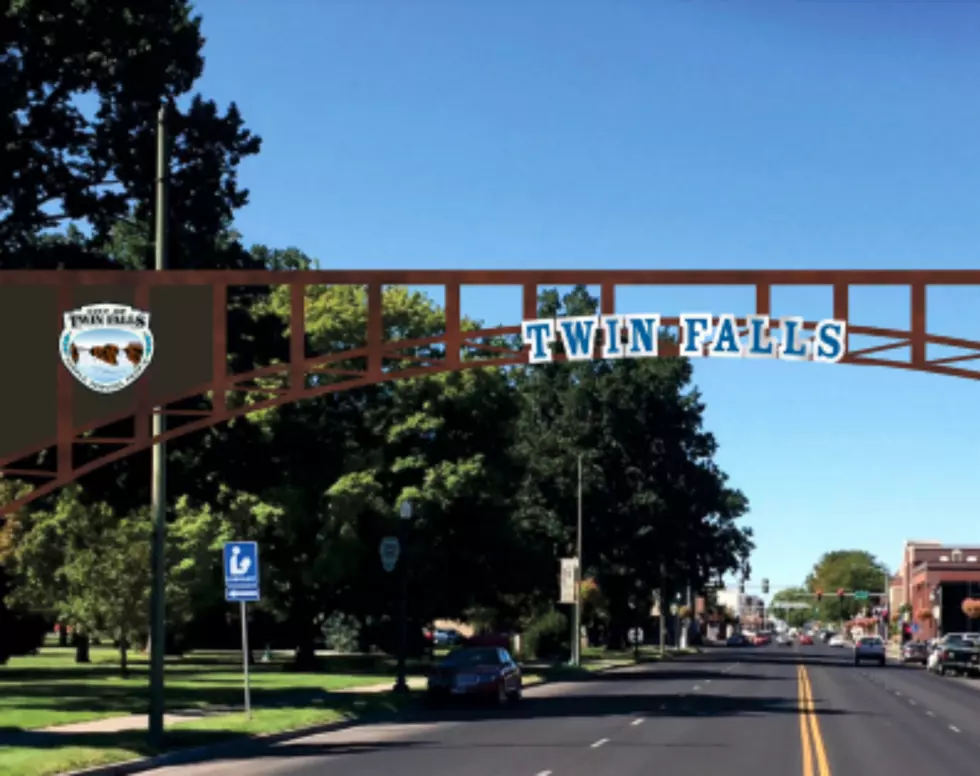 Groundbreaking Event to be held for Twin Falls Archway
Credit: City of Twin Falls
The Twin Falls Archway Committee and the City of Twin Falls are holding a groundbreaking event near the bandshell at City Park on December 6 for the new Twin Falls Archway.
The City of Twin Falls says the archway is expected to span across Shoshone Street once completed. It not only will welcome visitors but will also display information about upcoming city events.
The Mayor of Twin Falls, Shawn Barigar, is expected to talk about the archway on December 6 at 3 p.m. during the groundbreaking event.
If you have any questions about the future project, you can reach out to the City of Twin Falls' Information Technology Director Kathy Markus via email at kmarkus@tfid.org or by calling 208-735-7222.