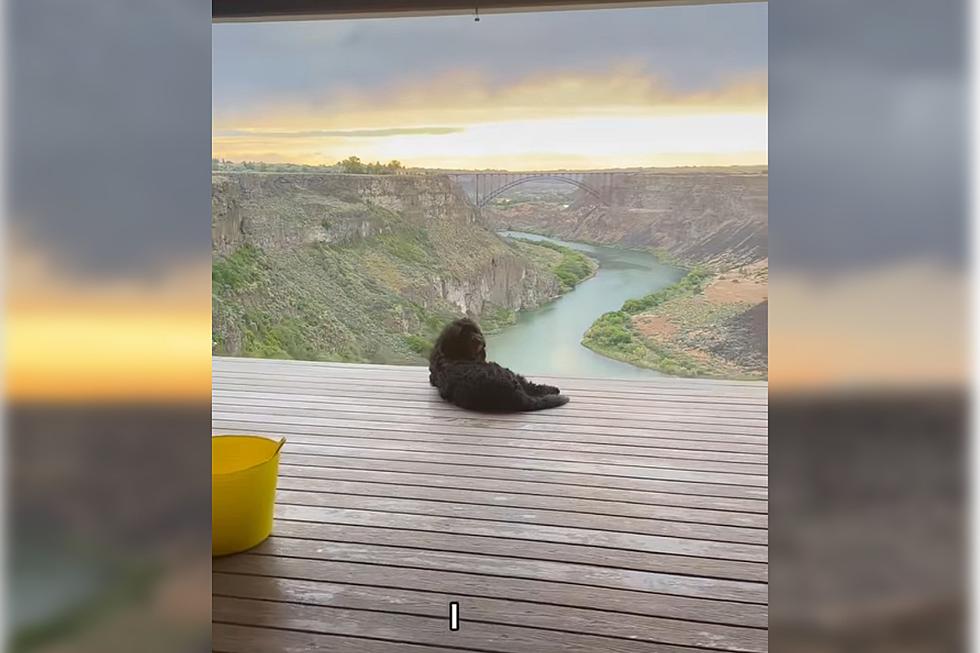 Watch: This Twin Falls Dog is Living a Better Life Than You Are
Credit Instagram/TikTok
You may love your life and you may be living a great life, but I'd bet that the dog in this video is living at a level that would make pretty much anyone jealous.
WATCH: Why is This Twin Falls Dog Living a Better Life Than Us?
This video was shared with me on social media with the comment that this has to be in Twin Falls. After watching it, it most definitely is. The video shows an amazing view of the Snake River Canyon and in the distance, you can clearly make out the one-of-a-kind Perrine Bridge. In fact, it was posted to an Instagram page named 'perrine_bridge'.
That view is amazing! It is also a little terrifying at the beginning of the video because it looks like the deck drops straight off into the canyon. Which does not seem safe. Towards the end of the video you can see that it only drops a few feet into the yard of the house…and then into the canyon. Also at the end of the video, the credit for the clip goes to the TikTok account for Walmart Jason Statham which is a hilarious name and it makes sense if you look at his other videos.
In a video where he BASE jumps with the great Miles Daisher, he really does look like an Idaho knockoff of Jason Statham.
RELATED STORY: Twin Falls Restaurants With Amazing Outdoor Seating
You may not have a house with a canyon view in Twin Falls, but you can still get a great view when you go out to eat. Check out these amazing restaurant patios around Twin Falls. From one of the patios you can see the Perrine Bridge and maybe if you had binoculars, you'd be able to see the house and the big black dog.
Restaurants in Twin Falls With The Best Outdoor Patios
For a great restaurant patio in Twin Falls, we needed to look at the location, the view, size, and overall appeal.
Check Out These Hilarious AI Pictures Of Idaho from Google Earth
Google Earth in 3D mode makes Idaho look like a video game with terrifying and hilarious buildings and bridges.