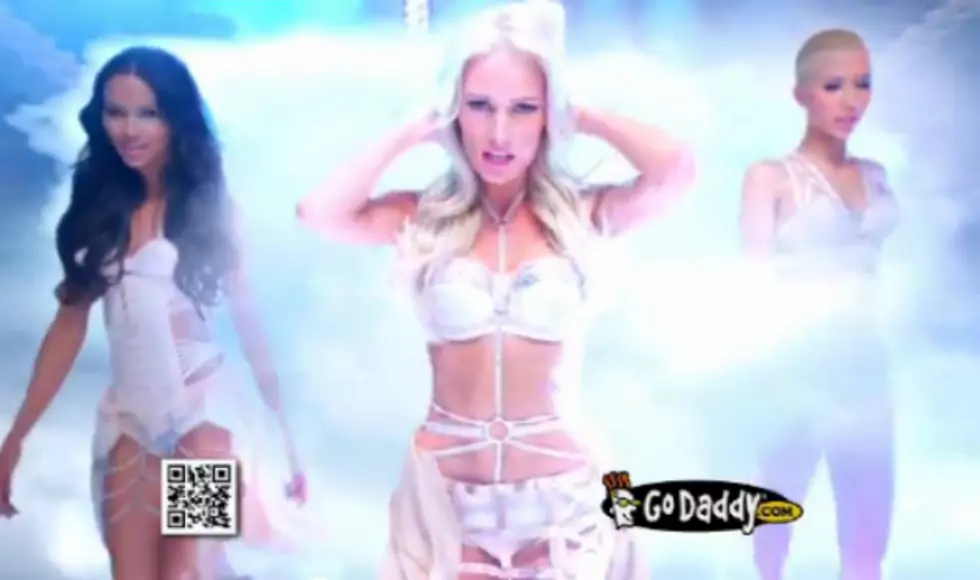 New Pussycat Dolls Lineup Debuts in GoDaddy Super Bowl Commercial [VIDEO]
YouTube
On hiatus since Nicole Scherzinger left the group to pursue a solo career, the Pussycat Dolls haven't released a new album since 2008, but a revamped version of the pop girl group will makes its debut during a GoDaddy Super Bowl commercial.
The new Dolls lineup features ex-Girlicious member Christina Sayers, 'So You Think You Can Dance' contestant Paula Van Oppen, British dancer/singer Lauren Bennett, and cheerleaders Vanessa Curry and Erica Jenkins formerly of the L.A. Lakers and Dallas Cowboys, respectively.
A 30-second teaser for the commercial shows all the new Dolls in typically skimpy outfits and, for added eye candy, GoDaddy spokeswoman Danica Patrick makes an appearance that culminates in implied nudity. It's anybody's guess what this has to do with GoDaddy's web hosting services, but we'll take it.