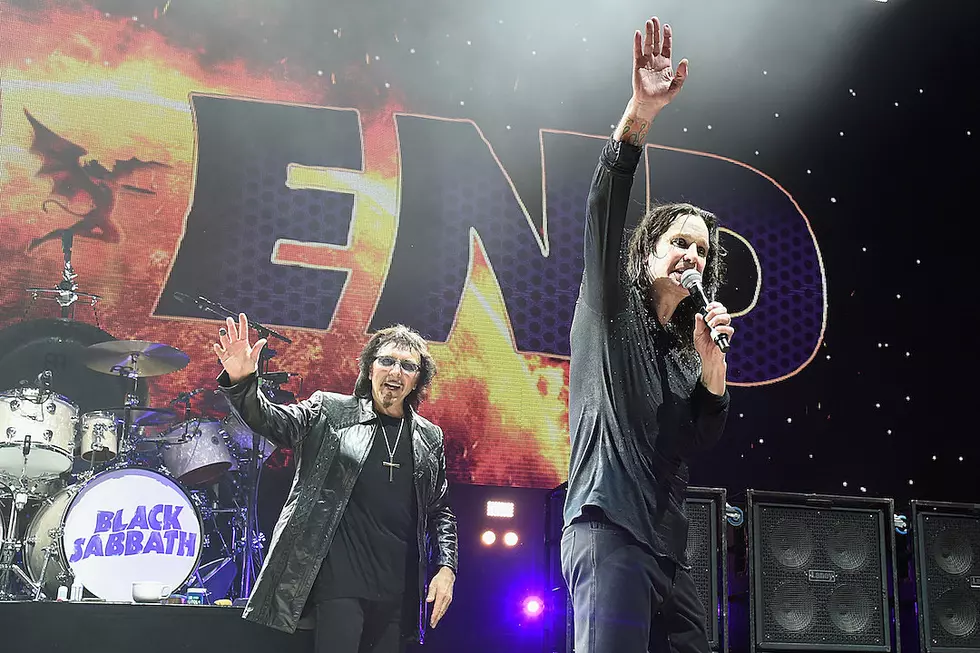 Ozzy Osbourne + Tony Iommi Willing to Reunite Black Sabbath for 2022 Commonwealth Games
Kevin Mazur/WireImage, Getty Images
The question of whether Black Sabbath will ever reunite for a one-off show had been raised before metal's progenitors even played their last show. Ozzy Osbourne, Tony Iommi, and Geezer Butler have all waffled on whether or not we truly have seen the end of the group and the reunion potential seems high as both Ozzy and Iommi have both shown interest in reforming for the 2022 Commonwealth Games in their hometown of Birmingham, England.
Last week, the Prince of Darkness told ITV News, "That would be fantastic" when asked if he would be willing to perform at the opening ceremony of the international multi-sport event. Leaving his options open, Osbourne said he'd do it "with Black Sabbath or on my own."
The notion of a one-off Sabbath performance for the Games intensified as the Birmingham Mail now reports that Iommi backs this idea, exclaiming, "I think that it would be a great thing to do to help represent Birmingham. I'm up for it! Let's see what happens!"
The buzz of a reunion is always in the air, but when Geezer  Butler was asked about doing a one-off gig earlier this year, he said it was "best not to drag it out," favoring a concrete conclusion to Black Sabbath's career.
Sabbath closed out their farewell tour in Birmingham, a storybook finale. If they were to reunite one more time, their last performance will still be in their home town. Sounds tempting, doesn't it?
Black Sabbath Albums Ranked
Rockers Bid Farewell and Thank You to Black Sabbath