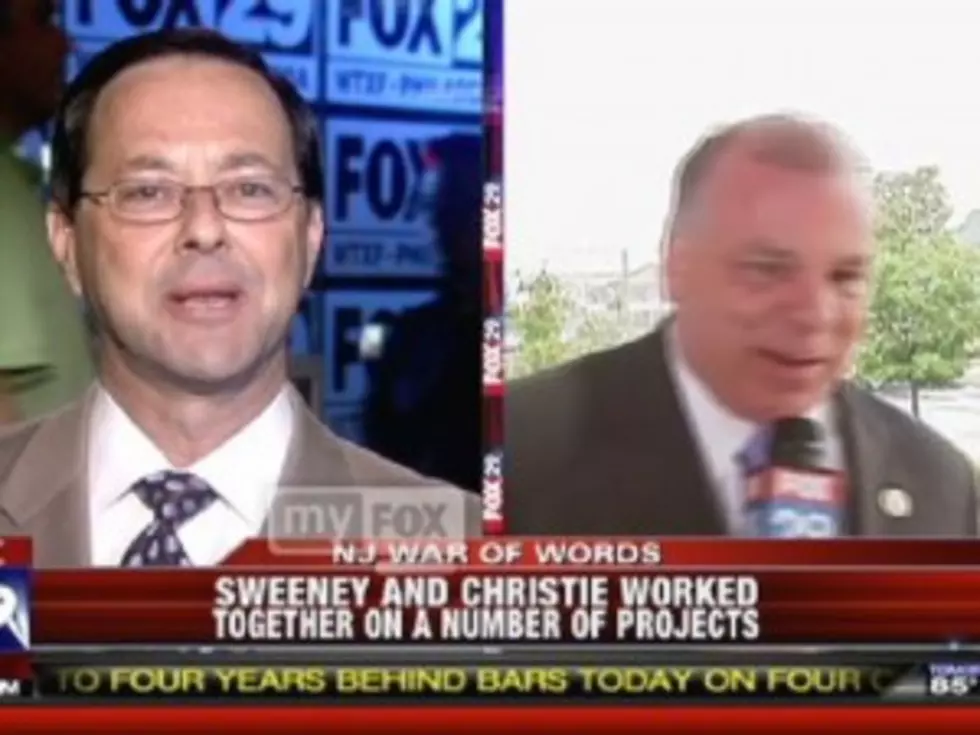 Politician Almost Struck By Lightning As He Criticizes NJ Governor Chris Christie [VIDEO]
But when Sweeney began to criticize Christie during a recent interview with a local Fox affiliate, something happened that may cause him to reconsider that apology.
A bolt of lighting shot down from the sky, almost striking Sweeney on-air. "That was close," Sweeney said, looking rattled.
Check out the video that surely made Chris Christie's day below.