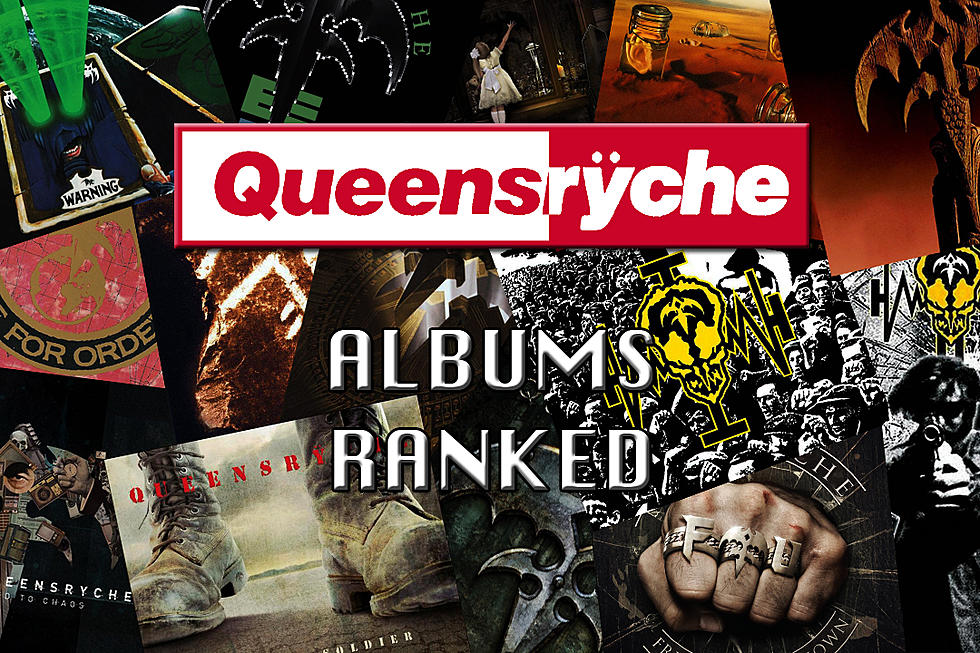 Queensryche Albums Ranked
EMI / Sanctuary / Atlantic / Roadrunner / Deadline / Century Media / Rhino
Queensryche have always stood out of the pack. In the early '80s, vocalist Geoff Tate, guitarists Chris DeGarmo and Michael Wilton, bassist Eddie Jackson and drummer Scott Rockenfield made up one of the few American bands to launch a successful career with "classic" heavy metal values (i.e. a sound directly inspired by the genre's British forefathers), as evidenced by 1983's self-titled EP and '84's The Warning.
Then, the Seattle quintet insisted on swimming against popular metal streams (thrash and hair metal) with adventurous progressive metal benchmarks, Rage for Order (1986) and the era-defining Operation: Mindcrime, followed by a well-deserved enjoyment of mainstream ubiquity on their own terms with the streamlined maturity of 1990's Empire.
OK, so the band was cast adrift for much of the 1990s, alternately resisting the game-changing forces of alternative rock (Promised Land, Q2K) before selectively embracing (Hear in the Now Frontier, Tribe) and then rejecting them again (Operation: Mindcrime II, American Soldier, Dedicated to Chaos) for a series of directional about-faces across the third millennium's first decade.
Then the s--t really hit the fan, when these same differing musical opinions came to a boil, popped singer Tate into the void and sparked a brief battle over the band's name and legacy (see Frequency Unknown) that was thankfully resolved by lawyers, allowing Queensryche to forge ahead with new singer Todd LaTorre on a pair of fan-acclaimed LPs (Queensrÿche, Condition Hüman).
Just how will Queensryche persists in their career mission to stand out among the metallic hordes in years to come? Your guess is as good as ours, but in the meantime we've taken the liberty of ranking this important band's discography, from worst to best, in the gallery above.
Queensryche Play 'Wikipedia: Fact or Fiction?'