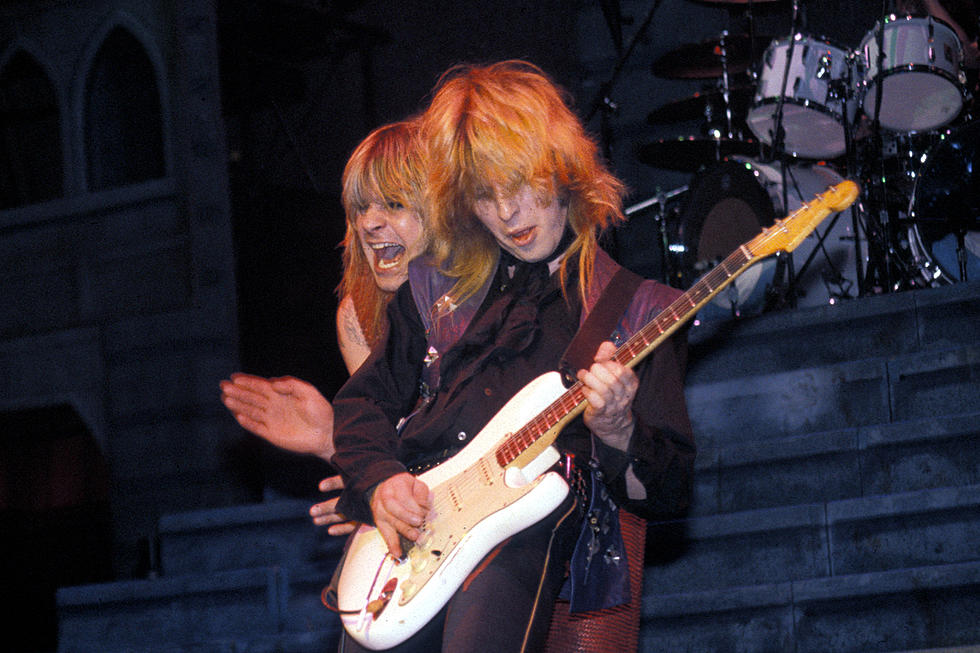 Former Ozzy Osbourne Guitarist Bernie Torme in Intensive Care
Larry Marano, Getty Images
Though we recently reported on the health of terminally ill onetime Ozzy Osbourne drummer Lee Kerslake, another Osbourne alum is also currently suffering some health issues. According to his socials, onetime Ozzy guitarist Bernie Torme is "extremely ill," and the report states that he is in intensive care with virulent double pneumonia.
Torme's stint with Osbourne was a brief one, as the guitarist was brought in during the aftermath of Randy Rhoads death. After only a handful of dates, the guitarist and Osbourne parted ways, with Ozzy deciding to use Night Ranger's Brad Gillis to help honor the remainder of his tour dates.
The guitarist was actually better known for his association with Deep Purple singer Ian Gillan, joining Gillan's self-titled band in 1979. He appeared on four albums over the next two years, before exiting the group just in time to take the Osbourne invite. Torme also fielded his own band and issued a number of solo albums, and he went on to run a record label in his later years.
Loudwire sends our best wishes to Torme while he continues his current health battle.
Update: Ozzy and Sharon Osbourne sent along their best wishes to Torme, as can be seen below:
Ozzy Osbourne Guitarists Ranked