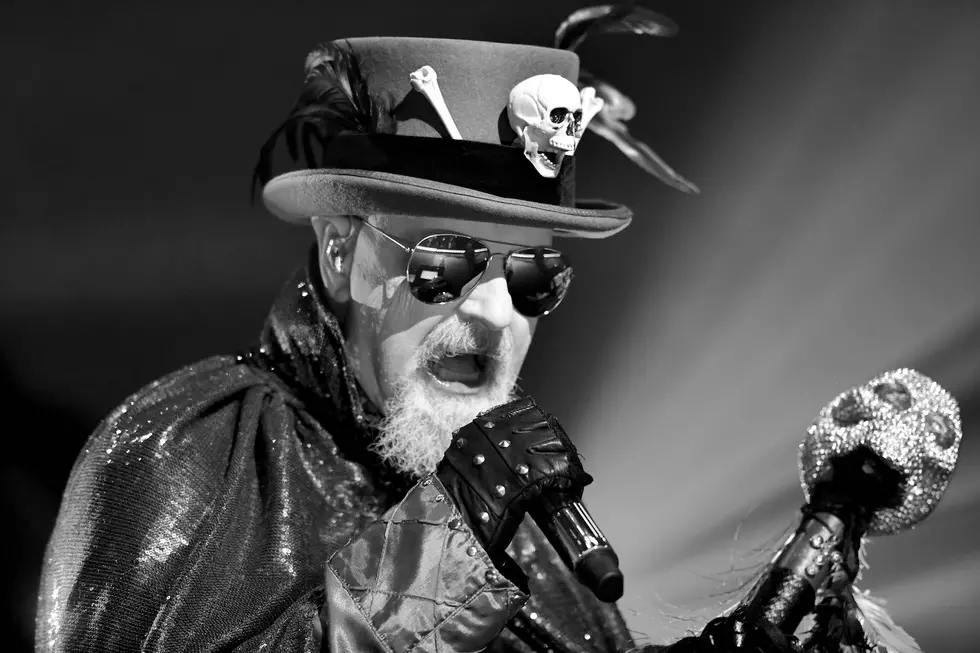 Rob Halford: 2019 A Strong Display of All Things Metal
Getty Images
There's truly no better compliment to the contemporary metal community than a nod from one of its innovators. Judas Priest's Rob Halford took a look back on 2019 with Revolver, and concluded that this year was a definitely a strong one for metal.
"I'm at the point in my life now where, if you don't put a list in front of me, it's kind of hard to look back," the frontman joked. "I'm going crazy for the new Tool record," he praised of the progressive band's fifth album Fear Inoculum, calling it "something really fun."
"All I'll say is that 2019 has been another strong display of all things metal and all things hard rock, indie rock, alternative rock — however you want to call it," Halford added, acknowledging the amount of heavy releases that came out over the last year. "As a metalhead who's gone through decades of when it was invented to now, it makes me feel good. It makes my metal heart strong. It's what inspires and invigorates us in Priest to look to see where might be in the future."
While Priest are set to begin writing their next record in 2020, Halford admits it's not likely we'll get a release from the group within the year, so you'll just have to stick to seeing them live for now — see their 2020 dates here.
And if you need a last-minute holiday album to hold you off for the next week, grab a copy of Halford's Celestial here.
The 50 Best Metal Albums of 2019