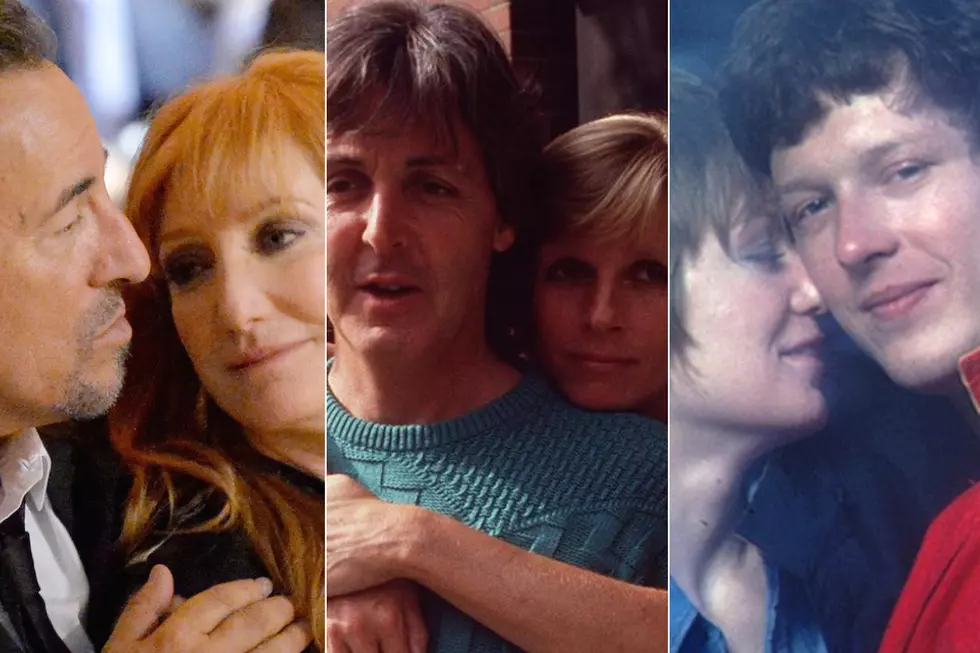 Michael Buckner / Hulton Archive, Getty Images / YouTube
Rock has always dealt with the complexities of love, but as our gallery of Rock Stars Who Dated shows, sometimes it gets personal. Keep scrolling for a sampling of couples that turned their passion for music into a passion for one another.
In some cases (as with Blondie, Wings and Pat Benatar), these relationships provide a foundation for every success that followed. For others (Fleetwood Mac, for instance), the act of breaking up seemed to work as a creative catalyst. Some stood the test of time (John Lennon and Yoko Ono, Talking Heads' rhythm section), while others give us hope for making it work in a modern era (Bruce Springsteen). Then there are some that never made any sense in the first place (hello there, Gregg Allman and Cher).
You can check it all out below.