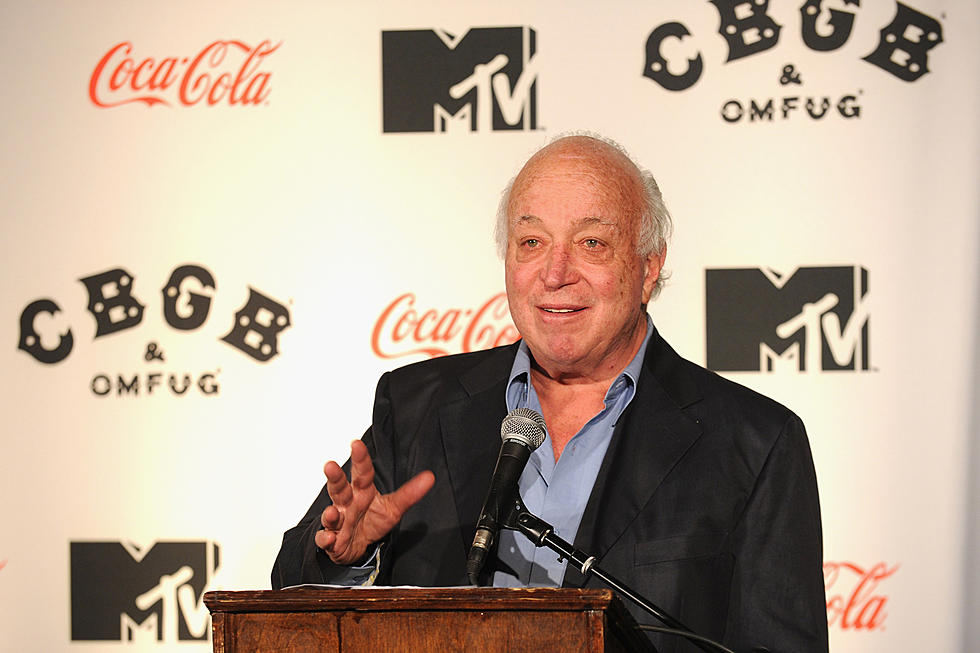 Seymour Stein, Sire Records Co-Founder Who Signed Ramones, Has Died at 80
Bryan Bedder, Getty Images
The music world has lost an industry great, as Sire Records co-founder Seymour Stein has died at the age of 80. Over the course of his tenure, he helped sign and launch the careers of Ramones, Talking Heads, The Cure, Madonna, The Smiths, The Replacements and many more.
Stein's daughter Mandy confirmed his death to Variety, revealing that he had endured a long battle with cancer.
Stein got his start in the music industry interning at King Records in Cincinnati in 1957 and 1958, while also serving as a clerk for Billboard magazine.
In 1966, he teamed up with record producer Richard Gottehrer to launch Sire Productions, which later turned into Sire Records. In addition to the aforementioned acts, some of the bands to have come from the Sire label while Stein was involved were The Pretenders, Ministry, Ice-T, Depeche Mode, Echo & The Bunnymen and The Undertones.
READ MORE: The 'Big 4' Bands of 10 Rock + Punk Subgenres
In addition to co-founding Sire Records, Stein served as a Vice President for Warner Bros. Records until his retirement in 2018. He was inducted for lifetime achievement into the Rock and Roll Hall of Fame in 2005 and was honored with the Richmond Hitmaker Award at the Songwriters Hall of Fame in 2016.
"Great music can come from anywhere around the globe," Stein once stated. "And there has always been a music business. It just wasn't recorded, nor was it centered in New York, London, Los Angeles or Nashville, but rather St. Petersburg, Vienna, Berlin, Milan and Paris."
Ice-T commented, "The Legend Seymour Stein passed away.. He signed Me, BodyCount, Madonna, Lou Reed, Talking Heads, The Ramones and many more incredible groups. He asked me of all people the induct Him into the RockNRoll Hall of Fame. It's a Sad day for me and all of music. Love you Seymour. R.I.P."
The Smiths' Johnny Marr added, "RIP Seymour Stein. Legendary record man. Signed me to Sire Records in 1984 and bought me my Red 355 from 48th Street to seal the deal. Worked with The Drifters, Rolling Stones & Shangri-Las. Discovered Talking Heads, Ramones & Madonna. Well done Seymour & thank you my friend."
The social media account for the late Johnny Ramone stated, "Seymour Stein, you will be greatly missed. You were always so gracious and supportive of the @RamonesOfficial, and to Johnny and @lindaramone. The Johnny Ramone Army sends its love to Mandy Stein and all of Seymour's family at this sad time. Legends never die."
See more tributes to Seymour Stein below.
Rockers We've Lost in 2023
Rock and metal musicians and icons who died in 2023.