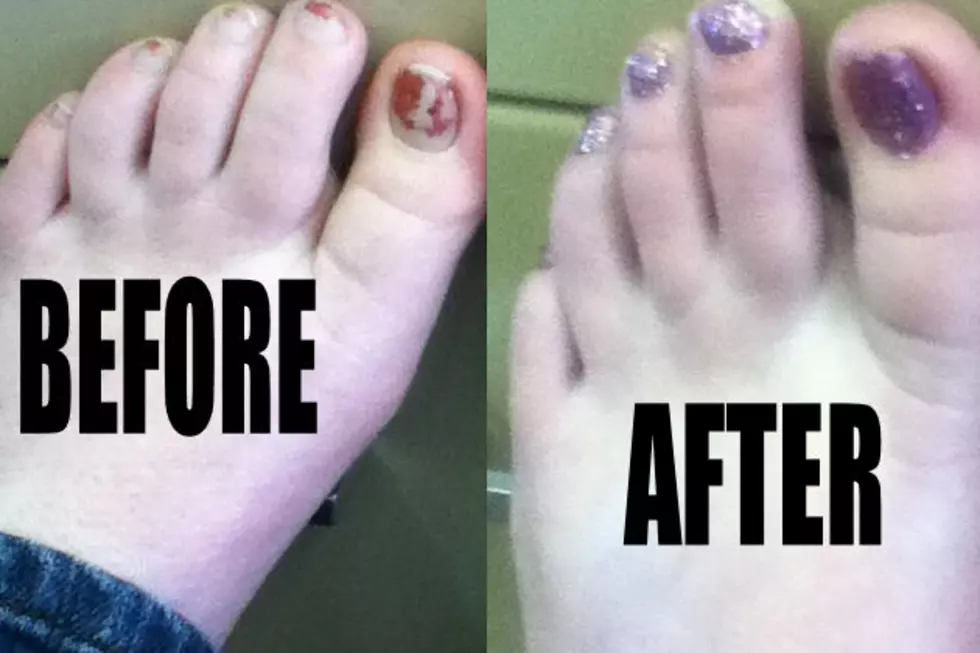 Sublime Nails By Aubrey Actually Did It
Kendra Wolfe, 98.3 The Snake
To be honest, yes, my feet look great.  However, you can't see just how relaxed I am right now and how great I feel. I needed this. I'm a stressful person and the spa pedicure Aubrey gave me was what I needed.
First impression of the place: It looks like a garage.  The cabinets were even the red craftsman tool shelves.  So to me, it was cool, both for males and females.  It was not intimidating, not over the top, and NOT snobby.  I like that.  And it was also welcoming for those who are stylish...I mean it's decked out like a garage...that's cool.  Can you say trendy?
Next, Aubrey: She was nice, not judgmental (I mean, did you see my feet?).  And she let me talk about anything and ask her lots of questions.  If I'm going to get my toes did, it needs to be with someone you trust...I mean, you always over share when you're at a salon.
The Experience: Not only did Aubrey put a mask, a paraffin dip, lotion, and some other stuff that I can't remember, but the chair I was sitting in the whole time massaged my back.   To be honest, I'm so relaxed right now, I'm forcing myself to write this.  :-)
Call her at 208-751-0044.  All This month (April) she's offering a spa pedicure for just $40.
Thank you Aubrey...so what are you waiting for...get your toes did...yes, males and females now at the Garage Salon...tell them Kendra Wolfe from 98.3 The Snake sent you!