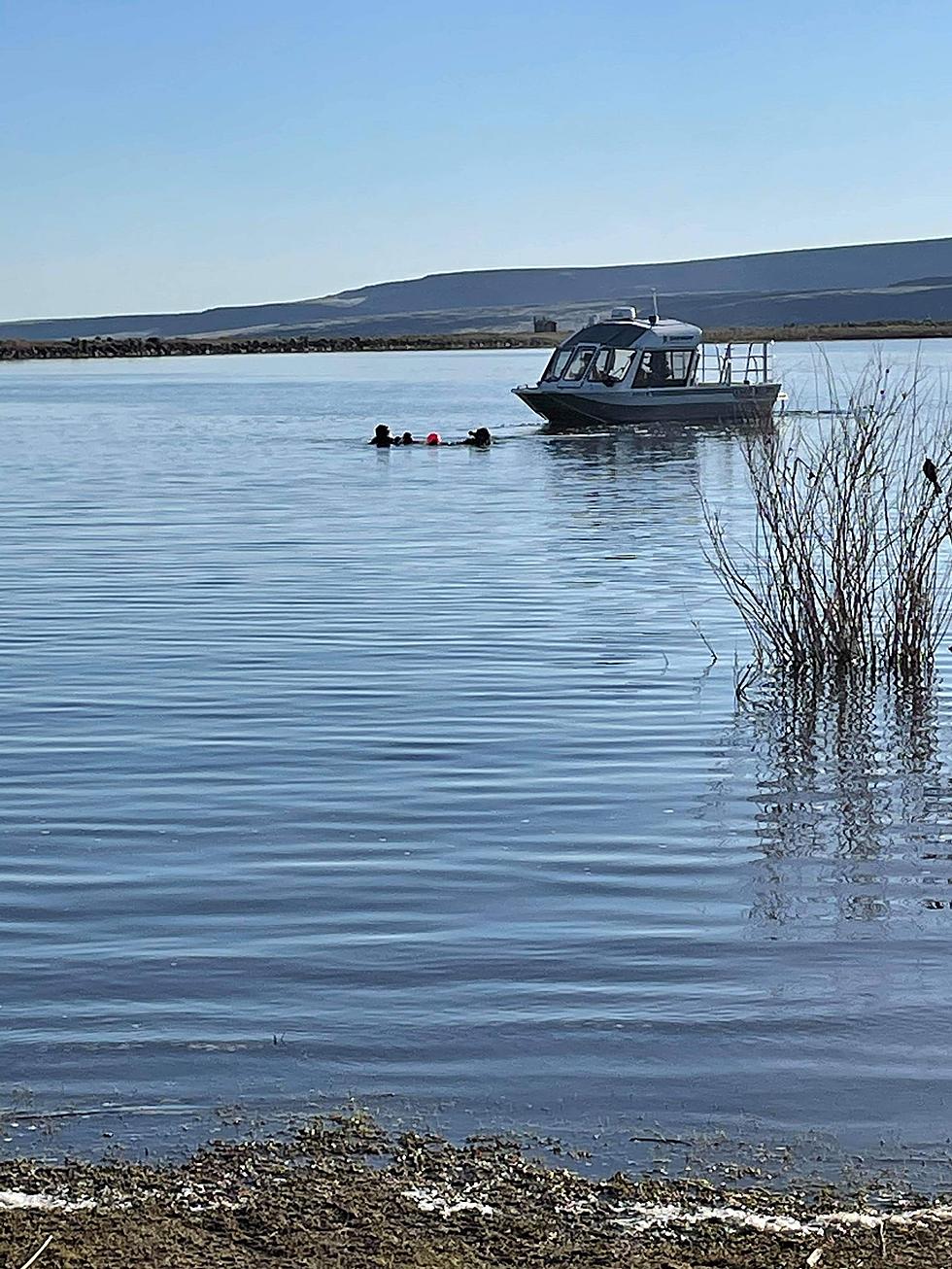 UPDATE: Twin Falls Search and Rescue Help Find Drowning Victim in Owyhee County
Twin Falls County Sheriff's Office
UPDATE: the victim from last weeks recovery of a body at an Owyhee County reservoir has been identified.
TWIN FALLS, Idaho (KLIX)-Divers with Twin Falls County Search and Rescue responded Wednesday afternoon to help in the recovery efforts locating a drowning victim in Owyhee County.
The Twin Falls County Sheriff's office said Search and Rescue had continued looking for the victim Thursday morning. The sheriff's office posted several images on its Facebook page of the search efforts, and tagged Owyhee, Nevada in an image. According to the Owyhee County Coroner Aaron Tines, 72-year-old Michael Joseph Alfe, of Meridian was recovered from the Mountain View Reservoir last week. The exact manner of death is pending an autopsy, which is being conducted in Canyon County. Coroner Tines said Alfe had been on a boat when the incident happened, he was alone and likely wasn't wearing a life-jacket.
The reservoir is located on the Idaho side of the Shoshone-Paiute reservation based in Owyhee, Nevada.
KEEP READING: Here are 6 foods from your cookout that could harm your dog