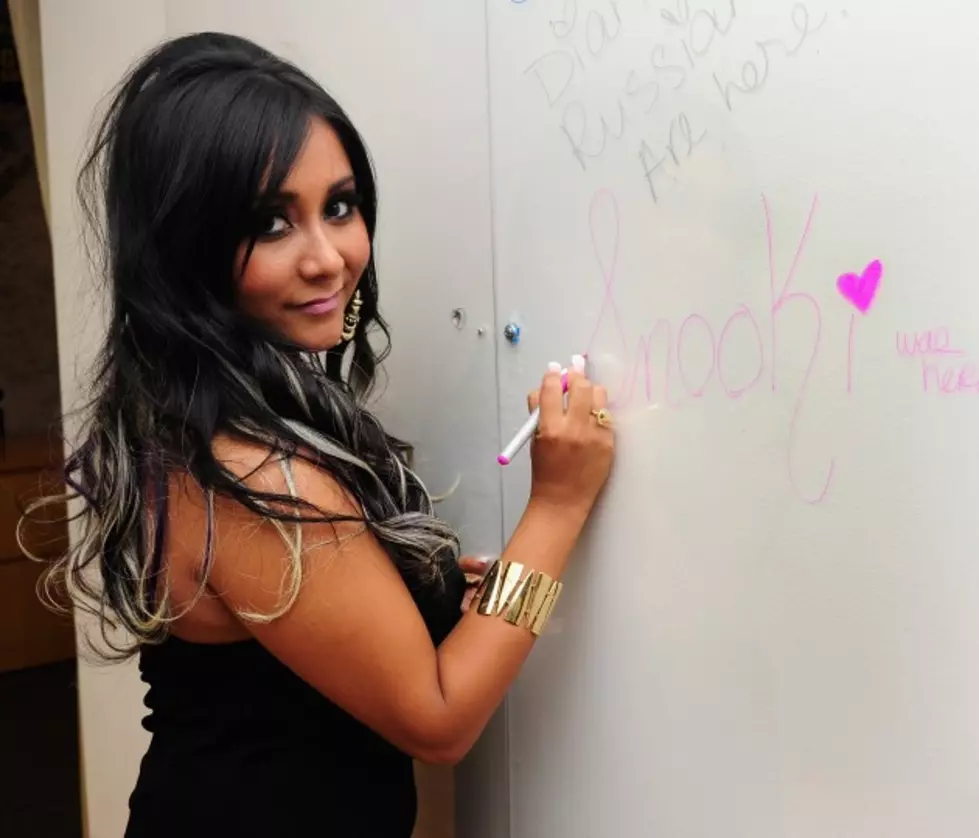 Want To See Stolen Naked Pics of Snooki?
Our favorite Oompa Loompa, Snooki, has just joined a long line of celebrity women with one thing in common: they've had naked pictures stolen from their mobile phones and posted online. Click through for the NSFW link.
Egotastic posted the images of Snooki and former 'Jersey Shore' cast member Angelina Pivarnick. You can see them here.
With anything of this nature, there is some question to the legitimacy--and morality--of the photos. After many hours of intense scrutiny it certainly looks like Snooki in the pictures, and she certainly is naked.