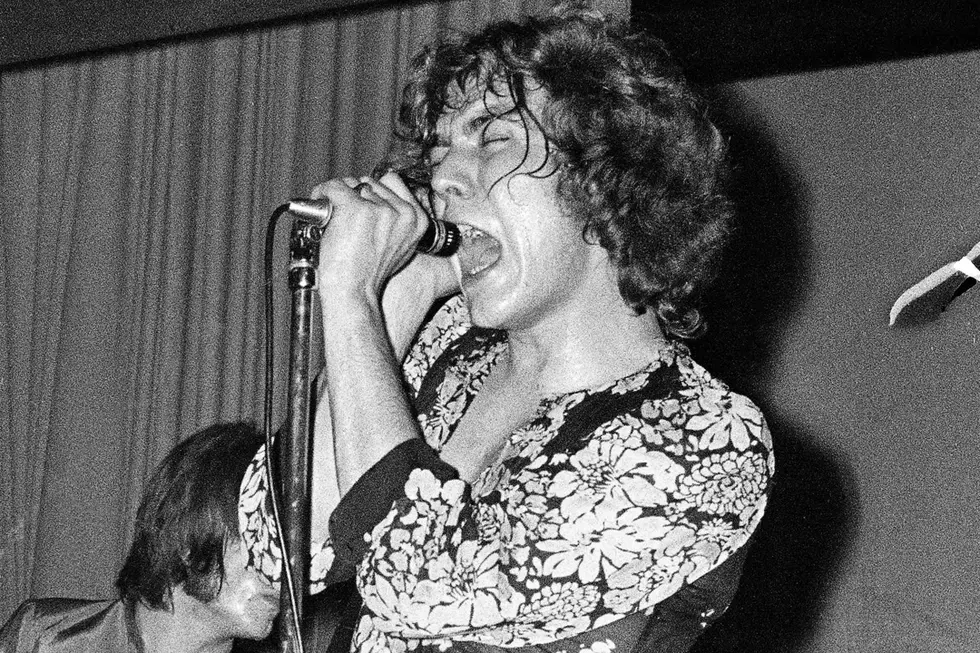 When Led Zeppelin Made Their London Debut
Jorgen Angel, Getty Images
Led Zeppelin made their official debut on Nov. 9, 1968 on a London stage. The band had been up and running for only a couple of months, playing a smattering of gigs throughout Denmark and Sweden before finally hitting the U.K.
On Oct. 18, they played the Marquee Club in London while they were still flying under the Yardbirds banner. It wouldn't be until the Nov. 9 show at the Roundhouse where they would arrive fully formed under the Led Zeppelin moniker.
Like most of the band's earliest live dates, this first set was made up of Yardbirds holdovers like "Train Kept a Rollin'," "Dazed and Confused" and "White Summer," as well as a few tracks that would end up on their debut LP in early 1969 – "Babe I'm Gonna Leave You," "You Shook Me" and "How Many More Times" among them.
They raked in a mere £150 for the performance, a figure that would escalate significantly in a few months. According to guitarist Rafael de Swarte (from the opening act, Tyres), "It was an exciting time, and just before Zeppelin headed to the States. John Lee Hooker was hanging around backstage watching."
That date also looms large in Led Zeppelin history since Robert Plant also married his girlfriend, Maureen Wilson, on that day. The couple had three children – including son Karac, who died tragically in 1977. They divorced in 1983.
Led Zeppelin Albums Ranked
Why Led Zeppelin Won't Reunite Again