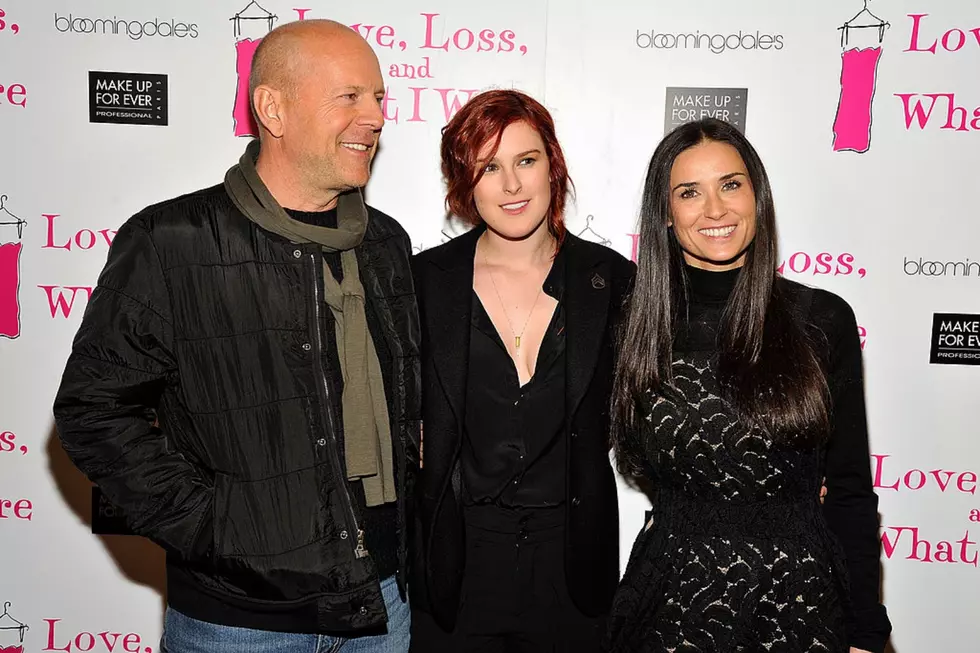 Bruce Willis And Ex Demi Moore Forced Into Sun Valley Quarantine
Joe Corrigan, Getty Images
By now, we've all experienced the spells of monotony and frustration that have gone hand-in-hand with obeying the state stay-at-home order in the wake of the Coronavirus pandemic. Imagine if your personal quarantine time also meant spending it with an ex-spouse.
For most of us, the past several weeks have been, if nothing else, routine. We wake, we eat, we work remotely, we watch television and movies, maybe a board game, and repeat the cycle the following day. I'm starting to feel like Bill Murray's character in "Groundhog Day," but fortunately without a nagging acquaintance like Ned Ryerson meeting me each day on the sidewalk.
Bang Showbiz is reporting that Actor Bruce Willis and former wife and actress Demi Moore, were forced into sharing a couple weeks of quarantine time together in Sun Valley, Idaho, where they both still own properties. Apparently Bruce was visiting with Moore, and the three women with whom they share parental duties, when Willis was forced to comply with stay-at-home orders.
Willis had previously owned property near Moore's current residence, and Bang Showbiz has implied that the quarantine time was mutually agreed upon by both parties. Sun Valley is an area in central Idaho known to attract the wealthy for its sprawling ranches and lavish homes. Willis also used to own a bar in nearby Hailey.
How can I stay safe while grocery shopping? And answers to 24 other coronavirus questions
Enter your number to get our free mobile app