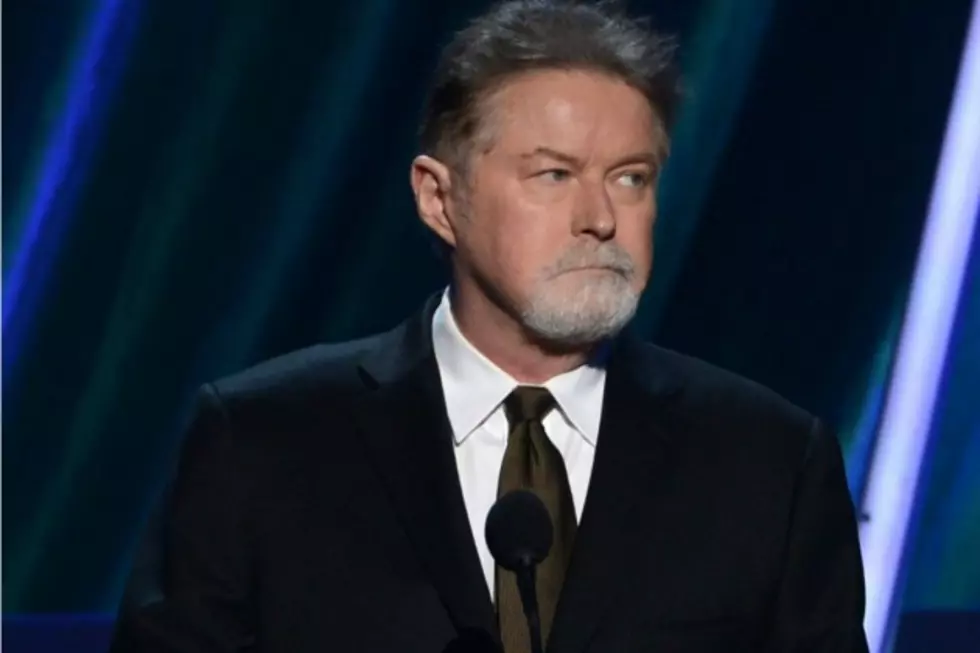 Don Henley's Name Is Officially Off Limits to Makers of Henley Shirts
Kevin Winter, Getty Images
Don Henley has emerged victorious in his legal battle to prevent a Wisconsin apparel company from trading on his name to promote its line of Henley shirts.
The Wisconsin State Journal reports that the Eagles co-founder's ire was drawn last fall, when the Duluth Trading Co. sent a promotional email to its customers urging them to "Don a Henley and Take It Easy."
As the Duluth News Tribune points out, the ad was part of a rich tradition for the company, which markets its khakis as "Middle Management Chinos" and touts the ability of its long-tail T-shirts to ward off "plumber's butt." Unimpressed by Duluth's latest attempt at a clever play on words, Henley filed a lawsuit, which has now been settled.
Under the terms of the agreement, Duluth Trading has posted an apology on its website, which reads, "We appreciate and respect what Mr. Henley has meant to music and we now see that our use of his name and an Eagles song title in our advertisement was inappropriate. For that we are deeply regretful and we apologize, not just to Mr. Henley, but to anyone else who took offense."
The company has also made an undisclosed contribution to the Walden Woods Project, the not-for-profit organization founded by Henley in 1990, and agreed to never again "use the words 'Don' and 'Henley' in proximity to one another in any of its advertisements."
Henley isn't quoted in the Wisconsin State Journal report, but at the time of the lawsuit's filing, a representative for the singer told reporters that members of the Eagles "always defend their rights, often at great expense" and observed, "One would think that the people in charge of marketing for these corporations would have learned by now that U.S. law forbids trading on the name of a celebrity without permission from that celebrity."
A company spokesperson emailed a comment to the Wisconsin State Journal tersely noting, "Duluth Trading is glad to have the matter resolved."
See Don Henley and Other Rockers in the Top 100 Albums of the '80s
25 Interesting Rock Movie Facts