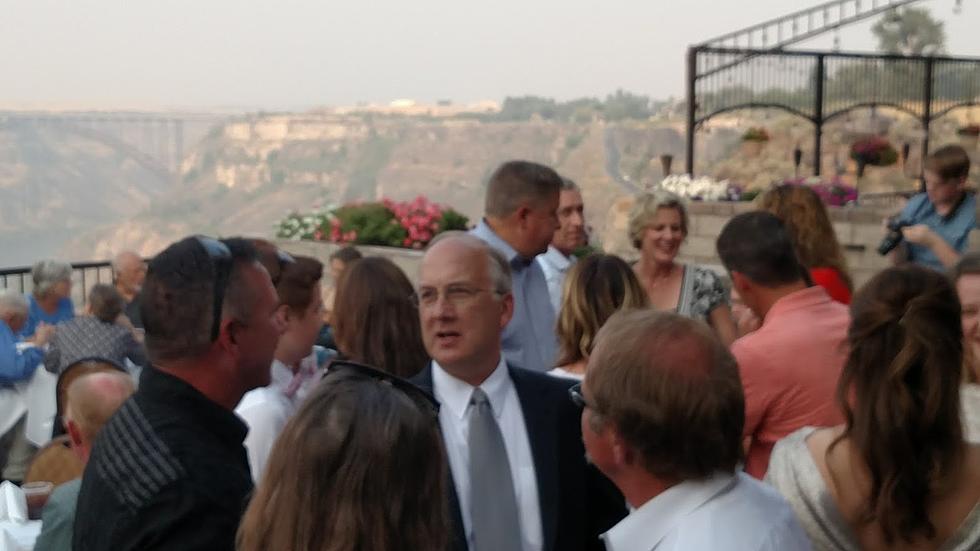 Grant Loebs Seeks Another Term as Twin Falls County Prosecutor
Credit Bill Colley.
Grant Loebs wants another term.  As I'm writing this, his announcement that he's running once more is a few hours away.  The Twin Falls County Prosecutor joined the office more than 20 years ago as a deputy, then shortly afterward ascended to the top job in the office.  He was unopposed in his last campaign.  Loebs will be joined during his announcement by retiring Sheriff Tom Carter and Twin Falls County Commissioner Jack Johnson.  Johnson is seeking the seat being vacated by Carter.
The duties of both offices have grown as the population of Twin Falls County has grown.  The city makes up the majority of the population, and its size has more than doubled over the last quarter century.  More people eventually bring us more crime, however.  Twin Falls County remains one of the safest places in the West.  You could make a credible argument that current law and order efforts ensure greater safety.
Loebs has no interest in another line of work.  He has no desire to be a judge.  He has no desire for a private law practice.  One that could probably earn him considerably more money than he makes in county employ.
The Prosecuting Attorney is also frequently contacted by state legislators when they're drafting laws.  Many from other parts of the state and many from the opposition Democrats.  He frequently testifies before legislative committees.
At the moment, Loebs and Johnson have no opposition within the Republican Party and may not see any challenges from Democrats.  Voter registration in the county is overwhelmingly Republican.
10 Movie And TV Locations You Can Stay At Overnight
These famous locations from movies and TV not only exist in the real world — you can rent them for your own personal vacation!