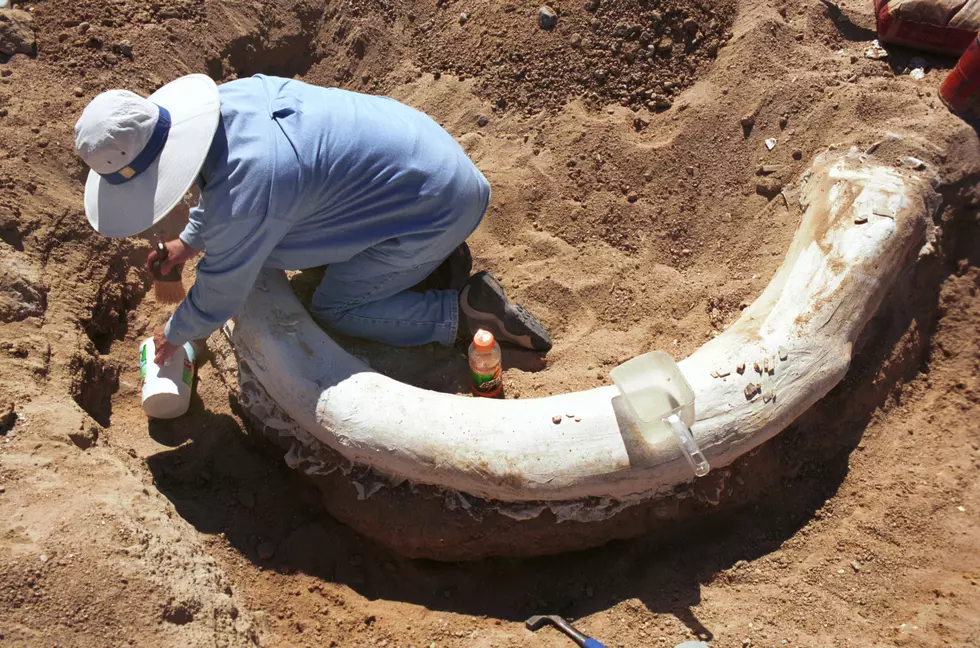 Idaho Man Digs In Yard, Finds Mammoth Tusk
Thomas Cooper, Getty Images
It's amazing what you can potentially find in Idaho. This is a great example. KIFI is reporting that a guy in Preston, Idaho was digging a gravel pit. What he found was a prehistoric visitor.
According to the report, Kasey Keller contacted Utah State University and other authorities to try and determine exactly what it is that he had found. There's no exact age that has been set on the mammoth tusk, but you can assume it's pretty darn old.
I have to give credit to Kasey and his family. The word is that he wants others to be able to see the tusk for themselves, so he may be loaning this to museums to display.
I know that if I found a mammoth tusk in my backyard, it would be hard not to run to an auction service or Ebay and cash in.