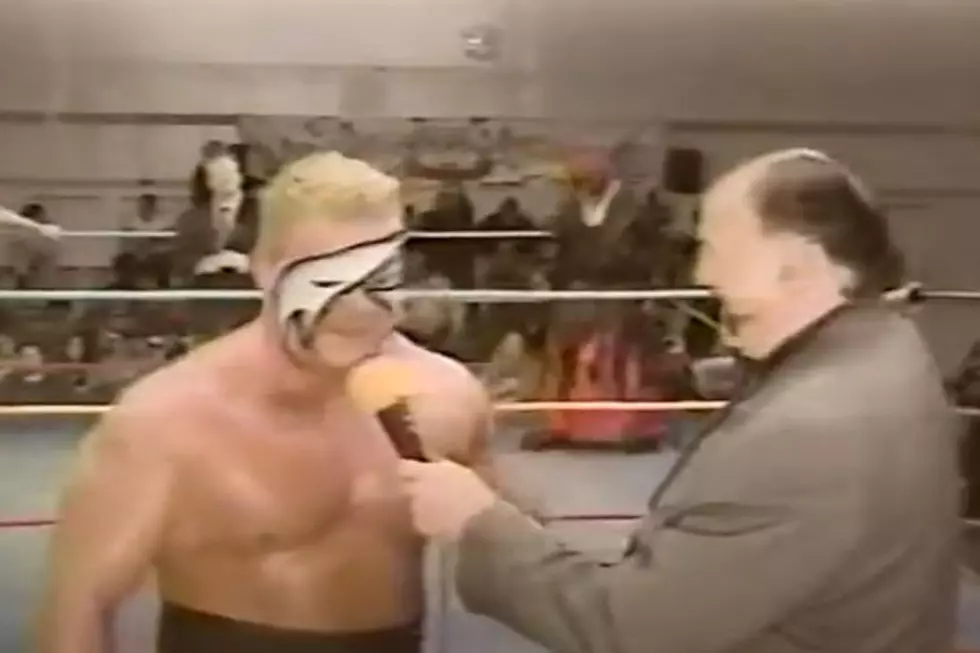 Idaho's Version Of Hulk Hogan Buried Northeast Of Twin Falls ID
YouTube
Professional wrestling continues to be one of the most popular sports in the world. With the recent return of Dwayne Johnson ("The Rock") and John Cena to the ring, the sport has found its way back into the hearts of many Americans who may have tuned out for a period of time. Buried just 150 miles northeast of Twin Falls is a former professional wrestler known for his spirited banter and his painful nickname.
I'll admit it. I was a big wrestling fan growing up in the eighties. I watched the World Wrestling Federation (WWF) religiously between the ages of eight and twelve. My friends and I used to have backyard battles under the taken names of Randy "Macho Man" Savage, Hulk "The Hulkster" Hogan, Andre "The Giant" and "The Iron Sheik." The personalities in the WWF were larger than the biceps of these monsters.
Most of our favorite wrestlers from the eighties are either retired or physically immobile from their years of pile drivers and suplexes. Some Idahoans who paid attention to amateur and pro wrestling during this time period might remember the name Brian George "Bruiser" Cox (aka "Bruiser Brian"). "Bruiser" was born in California and trained throughout the West Coast, and went on to have a decent career in the sport. His stats are available online.
He once gave one of the most hilarious television interviews ever recorded where he professed his love for Easter. He is buried in Fielding Memorial Park Cemetery in Idaho Falls.
CHECK IT OUT: 100 sports records and the stories behind them
KEEP READING: Here are 50 of the most famous sports goofs
LOOK: MLB history from the year you were born
Stacker
compiled key moments from Major League Baseball's history over the past 100 years. Using a variety of sources from Major League Baseball (MLB) record books, the Baseball Hall of Fame, and audio and video from events, we've listed the iconic moments that shaped a sport and a nation. Read through to find out what happened in MLB history the year you were born.