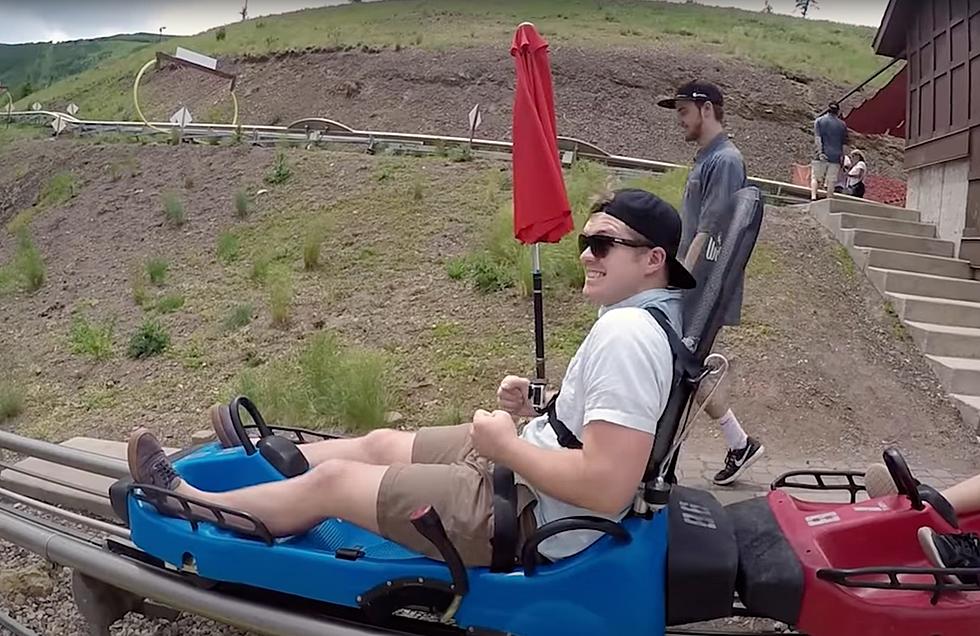 Best Mountain Coasters Within Driving Distance of Twin Falls ID
Park City Visitors Center - YouTube
If you and your family like the idea of combining the mountainous outdoors with the thrill of a theme park, I recommend you look into experiencing the thrill of a mountain coaster. These gravity-powered roller coasters provide a thrilling downhill ride experience. Located within driving distance of Twin Falls, Idaho, these alpine coasters offer a fantastic opportunity for a memorable day trip. However, before you start planning your excursion, it's important to be aware of age and height restrictions. Let's explore the best mountain coasters near Twin Falls and discover the fun-filled experiences they have to offer.
Glade Runner at Bogus Basin Ski Resort
Idaho's only alpine coaster, Glade Runner is located at Bogus Basin Ski Resort, approximately 148 miles away or a 2-hour and 40-minute drive from Twin Falls without stops. Offering a length of 4,330 feet, this coaster reaches a maximum speed of about 25 mph.
Ticket prices for Glade Runner are $19 for a single rider or $29 for a driver and a passenger. To ride alone, guests must be at least 54 inches tall. For smaller guests aged 3 and above, who measure between 38 and 54 inches, they must be accompanied by a rider who is at least 16 years old and meets the height requirements.
You can see more details and links to buy passes on the Bogus Basin website.
Park City Mountain Coaster
If you're willing to add an extra hour to your trip, the Park City Alpine Coaster in Park City, Utah, is the next closest and longest mountain coaster near Twin Falls. Located approximately 248 miles away, it's about a 3-hour and 45-minute drive.
With a maximum speed of 25 miles per hour, this coaster offers an exhilarating experience. Spanning over a mile in length, it provides a longer ride compared to Glade Runner.
Are they worth the trip?
If you're seeking an adrenaline-filled adventure near Twin Falls, Idaho, mountain coasters offer an excellent choice for a day trip. With Glade Runner at Bogus Basin and Park City Mountain Coaster within driving distance, you have two fantastic options to consider.
Though Park City only adds about one extra hour to your drive, I would only go the extra distance if you plan on staying the night. Park City offers other summer attractions like an Alpine slide that might make it worth the extra time. But if you're just planning a day trip, Bogus might be your better option.
Lagoon's Nine Thrilling Roller Coasters Ranked Worst to First
The Treasure Valley doesn't have its own amusement park, but a weekend trip to
Lagoon Amusement Park
in Farmington, Utah is totally doable over a weekend! Here are the nine coasters waiting for you when you arrive! (By the way, we use the word "worst" loosely. There's really no such thing as a bad coaster.)