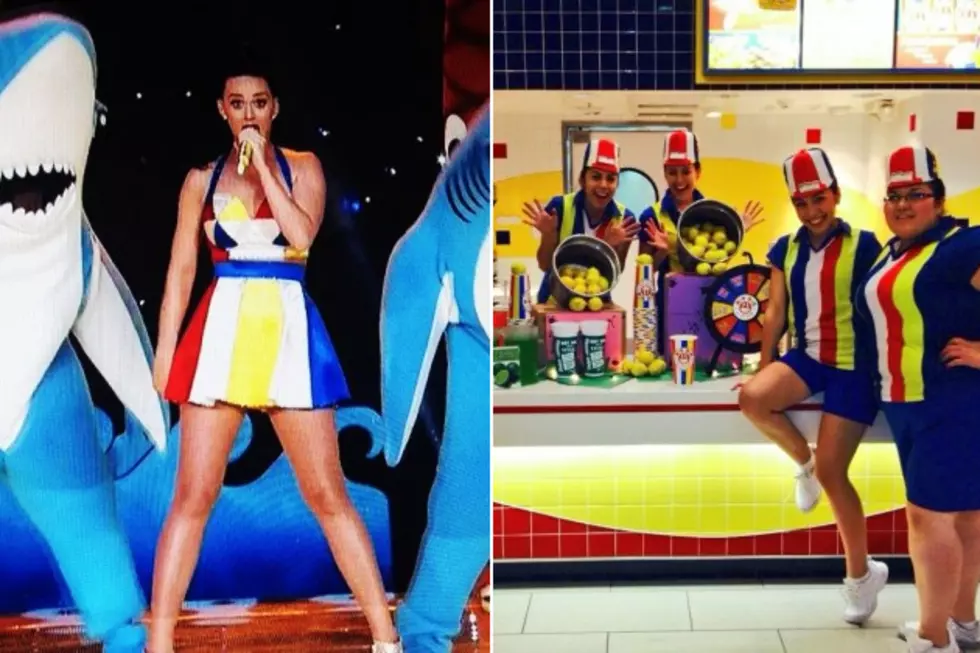 Katy Perry's Halftime Show Included Lenny Kravitz and Hot Dog on a Stick
Katy Perry Hot Dog on a Stick - Getty Images
I think Katy Perry did a great job during the Super Bowl Halftime Show, but I am the only one that was questioning her outfits?
Katy started out in a flamed-out dress. Then when the sharks and beach balls came out she wore a dress that either was an old uniform from when she worked at Hot Dog on a Stick, or was inspired by Hot Dog on a Stick.
Katy did come out with an amazing robotic tiger and sang live so she definitely deserves some credit but I think her wardrobe crew should look for another job.
Lenny Kravtiz joined her on stage. He and Katy sang "I Kissed a Girl", with Lenny on guitar, obviously. Missy Elliot also joined Katy, and surprisingly, they sounded OK together.