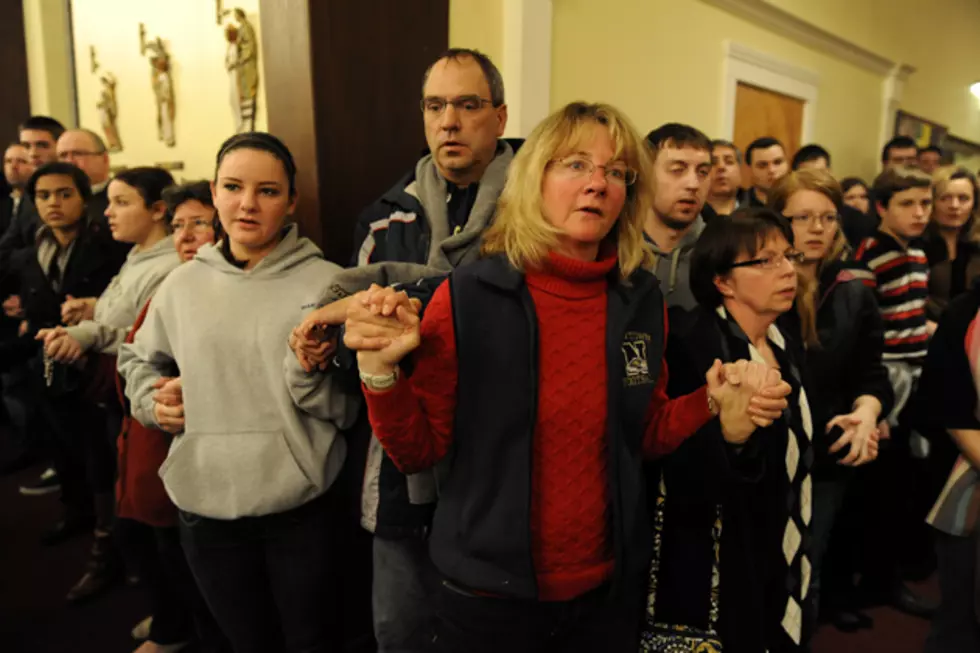 Pause With Us For A Moment Of Silence Today At 9:30 AM
Andrew Gombert-Pool/Getty Images
Today at 9:30 AM marks one week exactly since the senseless murders at Sandy Hook Elementary School in Newtown, Connecticut.  When it was all over, twenty-seven were dead.  Twenty of the dead were children.
I can only image how painful it must still be for those parents who lost their loved ones and their children.  Please pause with us today at 9:30 AM with a moment of silence as we pay tribute to the lives lost one week ago.
Hug your children extra close today and everyday.