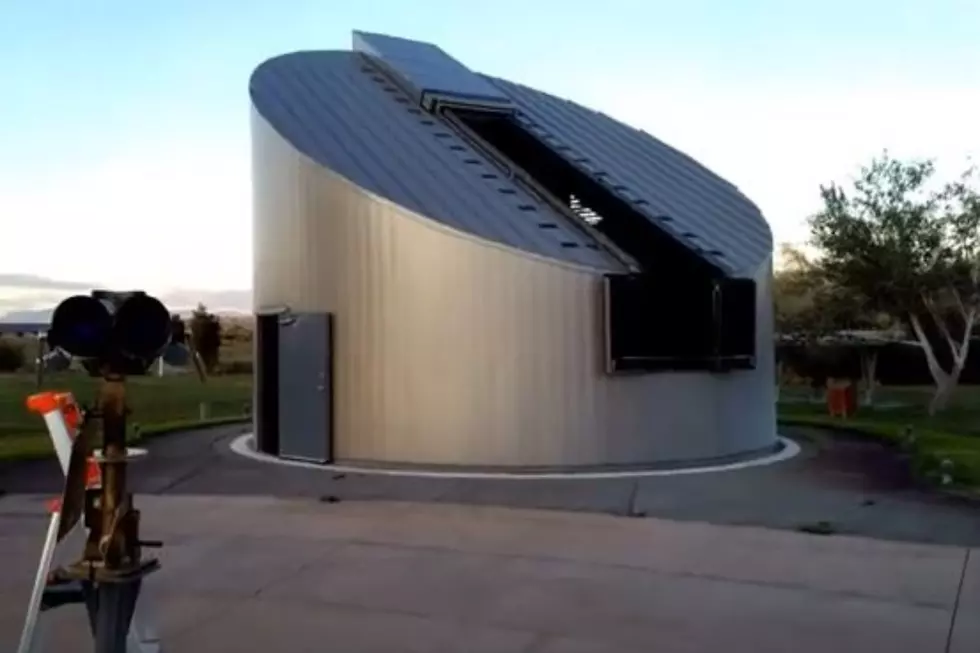 Star Viewing Season At Observatory West Of Twin Falls Ends Soon
YouTube
For fans of stargazing in the Magic Valley, there's an observatory 80 miles northwest of Twin Falls that can be found within the beautiful confines of Bruneau Dunes State Park. The viewing season will end in just a couple of weeks, so don't miss your opportunity to see the sky like you never have before.
Bruneau Dunes State Park is a site I've done a good deal of exploring over the years. It's a quick drive from Twin Falls, and the massive sand dunes, wide open sky, and kayaking are hard to beat anywhere else in southern Idaho. The last time I was there, the observatory was unfortunately closed to the public, and my hopes of stargazing that Saturday night was dashed.
According to the observatory's website, there are 80 seats available per viewing on Friday and Saturday nights, and spots are on a first-come, first serve basis. The program begins promptly at 8:30 P.M. each evening, and viewing is weather permitting.
The observatory at Bruneau Dunes State Park closes for the fall and winter months in mid-October, so that means there are roughly six to eight programs left in 2022. Tickets range from $3 to $7, and student group trips are $20. Drone operators are allowed to pilot them in certain designated areas of the park as well.
Call 208-366-7919 for more information about the observatory. The park is located at 27608 Sand Dunes Road, in Bruneau, Idaho.
Tickets go on sale approximately an hour prior to the scheduled programs to assure attendance.
Idaho Changes From Space
Weird Southern Idaho Sights From Space
Pictures Of Twin Falls As A Tiny Planet