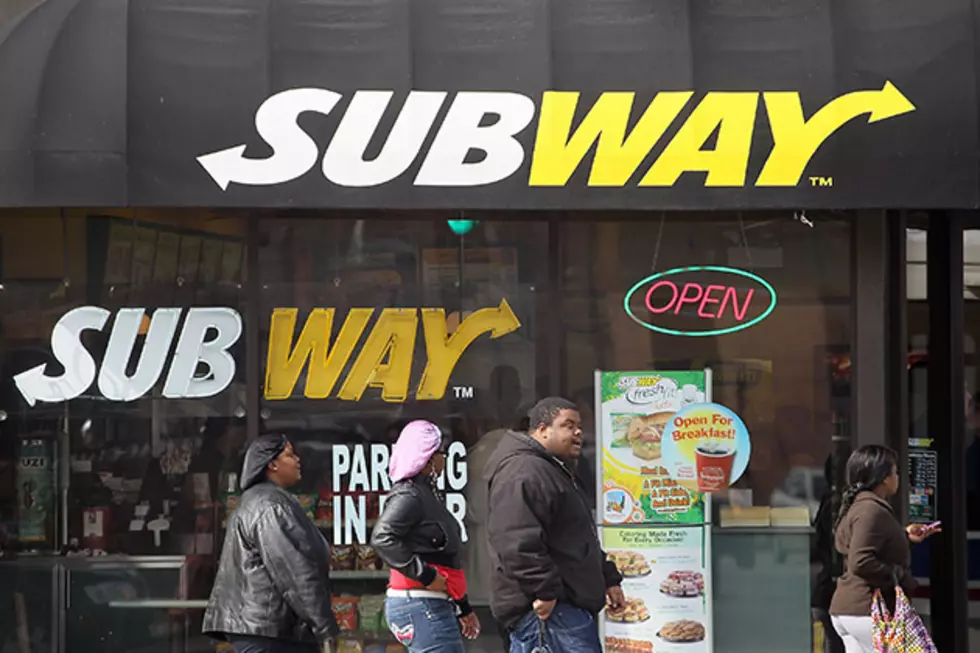 Subway Employees Freak Out Internet by Posting 'Penis Sandwich' Photos
Getty Images
A pair Subway employees in Columbus, Ohio, identified as Cameron Boggs and Ian Jett, have been fired after they posted sexually suggestive pictures with food on Instagram and Twitter, including one in which a man places his penis on some foot-long bread with the caption reading, "My name is @ianjett and I will be your sandwich artist today." (That photo has since been removed.) In another image, "@weedpriest" claims to have filled a water bottle with urine and then frozen it. Classy!
Jett admitted to his role in the prank, but says he only did it at home, noting, "This isn't something I'd ever do at Subway. It was totally a joke."
Take a look at some of the NSFW photos below and when it's time for lunch, may we recommend Quizno's?