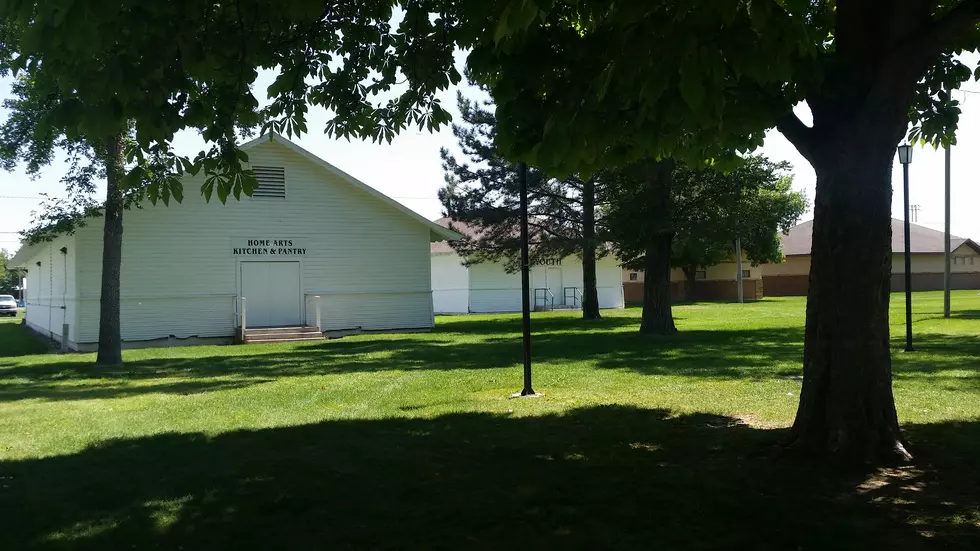 Twin Falls County Readies for 102nd Annual Fair
Photo by Andrew Weeks
FILER, Idaho (KLIX) – The Force was strong Tuesday afternoon in Filer.
Twin Falls County Fair board members and special guests gathered at the fairgrounds to discuss this year's fair, which is scheduled Aug. 29 through Sept. 3.
The theme is "May the Fair Be With You," and while there might not be any Jedi Knights roaming the grounds, enough attractions are planned that should please even the causal fairgoer.
Besides the tried and true attractions such as the Magic Valley Stampede and PRCA Rodeo, fair food and fun rides, the event will feature some other adventures like freestyle motocross, mutton bustin', and turkey races.
Returning to the fair is Chicks N' Chaps, Fido 500 and Washboard Willy, among others. And, of course, what's a fair without live entertainment? Scheduled this year is the country music band "Old Dominion," which will perform at 8 p.m. on Sunday, Sept. 2, at the Shouse Arena.
It'll be a busy time for board members, but that's nothing new.
Fair manager John Pitz said members kept busy since spring improving the facilities and other ways getting ready for this year's celebration, which marks 102 years for the fair. A couple of the projects included increasing space for the model railroads exhibit and insulating the ag building.
Also in the ag building: "iPads for kids to play farm games," he said.
There's more in store for this year's fair, of course, which you may learn about here.