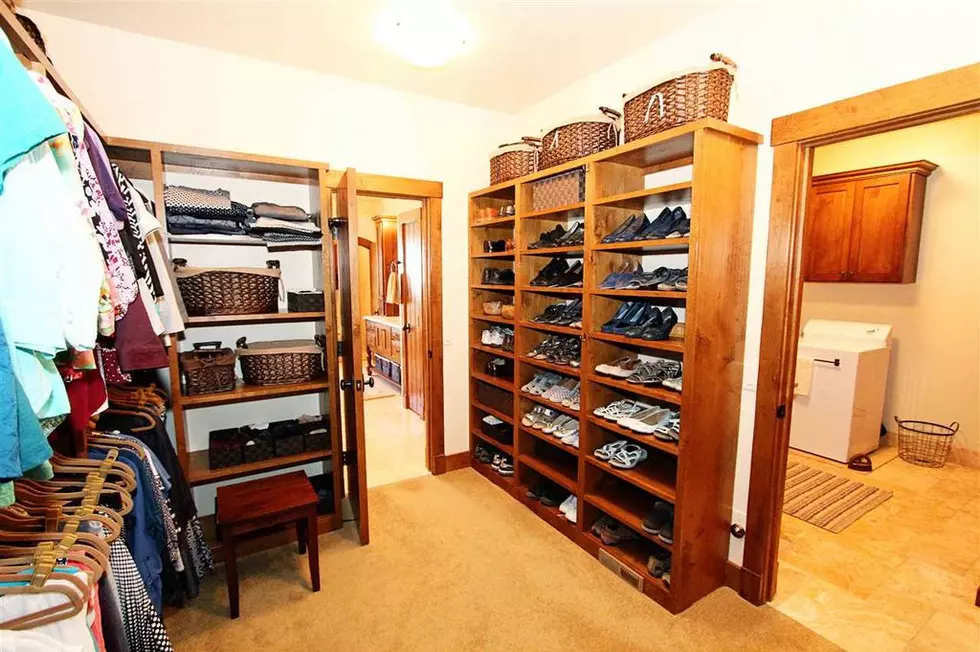 Twin Falls Home Has Its Own Greenhouse and Mammoth Shoe Closet – For A Price
Nathan Lyda, Gateway Real Estate via Zillow
This home will be someone's dream home. More than likely that person will love two things - growing plants and shoes.
There's a new Twin Falls home just listed on Zillow and it sure is a beauty. It's located at 2119 N Temple Drive in Twin with 6 bedrooms and 4 baths. Oh, and it has its own greenhouse and sun room.
The one thing you'll also notice (if you're a gal and/or love shoes) is the mammoth shoe closet. There's even a storeroom that COULD be made into another shoe haven. Imagine all the Nike's you could fit in that bad boy.
Nathan Lada is the listing agent, if you want a walk-through. But, before you take your shoes off to keep from getting the nice carpets dirty, better check the price. This kind of luxury does not come cheap in Twin. Asking price is just over three-quarters of a million dollars. Let me check under my couch cushions for that.
Fortunately, we can all look at the pics for free.