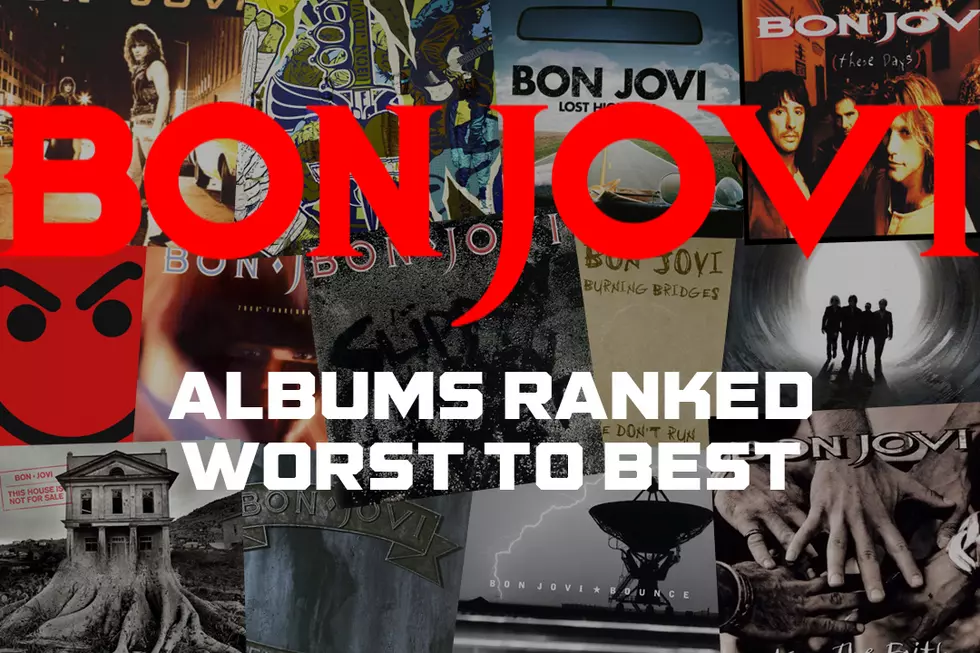 Bon Jovi Albums Ranked Worst to Best
Ultimate Classic Rock
Our ranking of Bon Jovi's 15 studio albums demonstrates how quickly and efficiently the band achieved their goal of rock stardom, and how well they adapted to changing trends to hold onto the spot over the following three decades.
Since their rise to fame in the mid-'80s, Bon Jovi have evoked a wide range of strong reactions, with many fans and critics accusing them of relying too heavily on image – in particular, frontman Jon Bon Jovi's good looks – and blasting their admittedly calculated, lab-tested approach to creating commercially successful music.
However, to paraphrase the title of their 2004 box set, 100,000,000 fans can't be totally wrong ... right? Sure, a big part of the reason Bon Jovi survived the early '90s grunge eruption that sank so many of their contemporaries was their willingness to adapt to popular trends (they were among the first rock stars in the latter part of the 20th century to "go country," for example), but musical maturation, inquisitiveness and flat-out talent played important roles as well.
Bon Jovi's strongest and bravest albums contain more experimentation, songcraft and creativeness than their detractors might want to admit. That's why the albums fighting for the top spot on this list don't come strictly from the group's early commercial heyday. That's also why – despite the departure of founding guitarist Richie Sambora – it would be foolish to think the full story of Bon Jovi has already been written.
You Think You Know Bon Jovi?