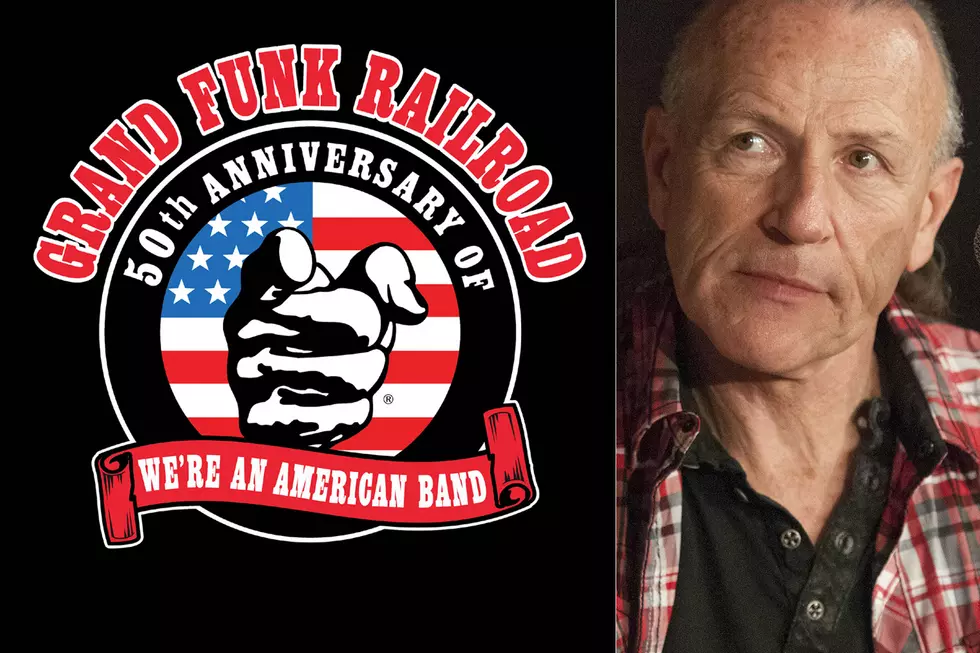 Mark Farner Says Grand Funk Railroad 50th-Year Tour Is Dishonest
Grand Funk Railroad / Rod Lamkey, Getty Images
Grand Funk Railroad co-founder Mark Farner slammed the current lineup's current 50th-anniversary tour.
He formed the band in 1969 alongside bassist Mel Schacher and drummer Don Brewer. They went through several breaks and personnel changes, with guitarist, singer and main songwriter Farner leaving for good in 1998. The present five-piece lineup has been in place since 2000, featuring Bruce Kulick, Max Carl and Tim Cashion alongside Schacher and Brewer.
In a new interview with Rock History Music, Farner was asked what he thought about Grand Funk's 2023 tour, which celebrates the 50th anniversary of their signature song "We're An American Band." "You mean the grand fraud tour?" he replied. "The Grand F.A.U.X. Railroad. … It's too bad because it's really dishonest. As legal as it may be, it is completely dishonest to the fans. And the fans are taking a slap in the face."
He noted that "the audience, the fans, they don't get the truth – they get screwed again. And I think the fans have been screwed enough, man. Why not tell people the truth, and go out with a [head] held high? Instead of, you know, hiding behind your dark glasses and trying to present a fraud."
You can watch Farner's interview below.
Speaking to UCR in 2021, Brewer explained his side of the story, saying that a mid-'90s reunion attempt proved he and Farmer were incompatible. "When we got back together in '96, there was a bit of apprehension on all of our parts, I think, as to whether this is going to work," he said. "We got going and we came up with the Bosnia idea and all of that stuff. Things were going pretty well, but even then, we went through three different managers. It wasn't all roses. You could feel that it had an ending. So it did come to an end."
Asked about his plans, the 74-year-old Farner said he'll keep performing "as long as I'm hitting my notes.  ... If my ears get so bad that I can no longer hit my pitch, I'm saying, 'See ya! God bless everybody. … I'm going to spend my last days with my tinnitus. I do have tinnitus but – thank God – we can boost the monitors up above that shit."
If the time came to quit, Farner noted that he'd keep himself busy with farming. "My wife and I love to farm," he said. "We're grounded, hands and knees, barefoot, digging into the dirt. October … the snow is coming down and we're out there planting garlic."
Top 100 Live Albums
These are more than just concert souvenirs or stage documents from that awesome show you saw last summer.