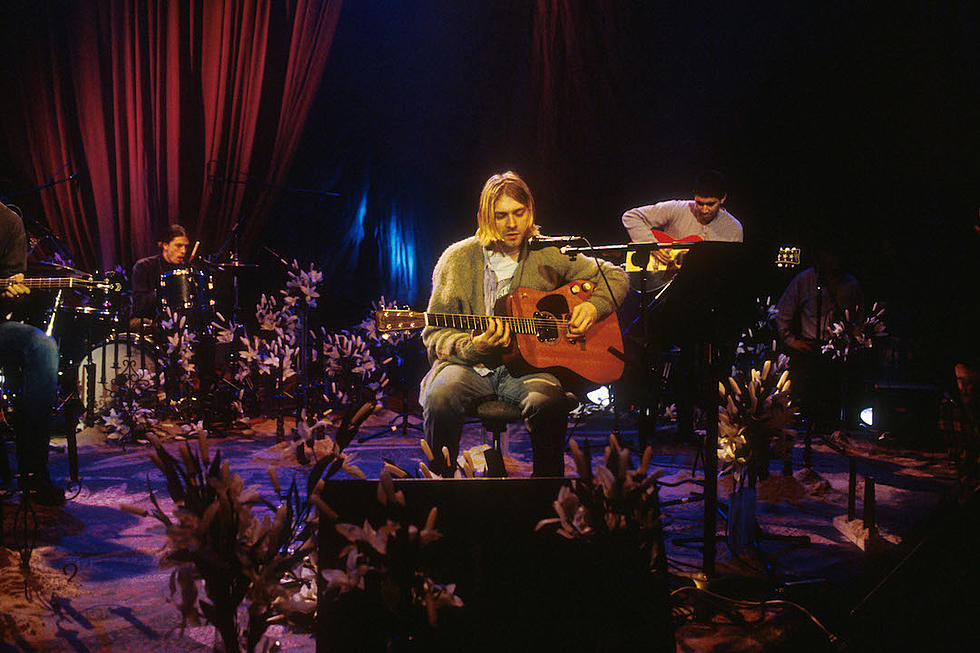 Nirvana Producer Steve Albini Auctioning Off Microphones Used for 'In Utero' Recording
Frank Micelotta, Getty Images
If you've ever wanted to get a little piece of what made Nirvana's third and final studio album In Utero great, now's your chance. Recording engineer extraordinaire Steve Albini (also responsible for discs from the likes of Pixies, Neurosis, Jawbreaker and more) is auctioning off some of the microphones used in the recordings of the album.
The microphones have become sought after, especially after a photograph showing them off during one of the recording sessions appeared in a reissue of the record. In an interview with Reverb, the auctioneers of the microphones, Albini says, "They're irreplaceable. They stopped being microphones and now they're artifacts." The microphones are an Electro-Voice PL20 used for Kurt Cobain's vocals, and a pair of Lomo 19A9 mic used for Cobain's vocals as well as Dave Grohl's overheads.
Albini took the microphones out of circulation once people started getting excited for them. "As soon as I was aware that these things had become important and significant and valuable, I had to take them out of circulation in the studio," Albini says. "I feel like I should get them into the hands of somebody who would take care of them and not put them at risk in the hectic environment of a recording studio."
The microphone auctions will start next week on Sept. 21, coinciding with the 24th anniversary of In Utero's release, and will conclude on Sept. 30. Whoever wins will truly have a piece of rock n' roll history with them.
See more information on the microphone auction at Reverb.
Top 30 Grunge Albums of All Time
13 Unforgettable Kurt Cobain Moments