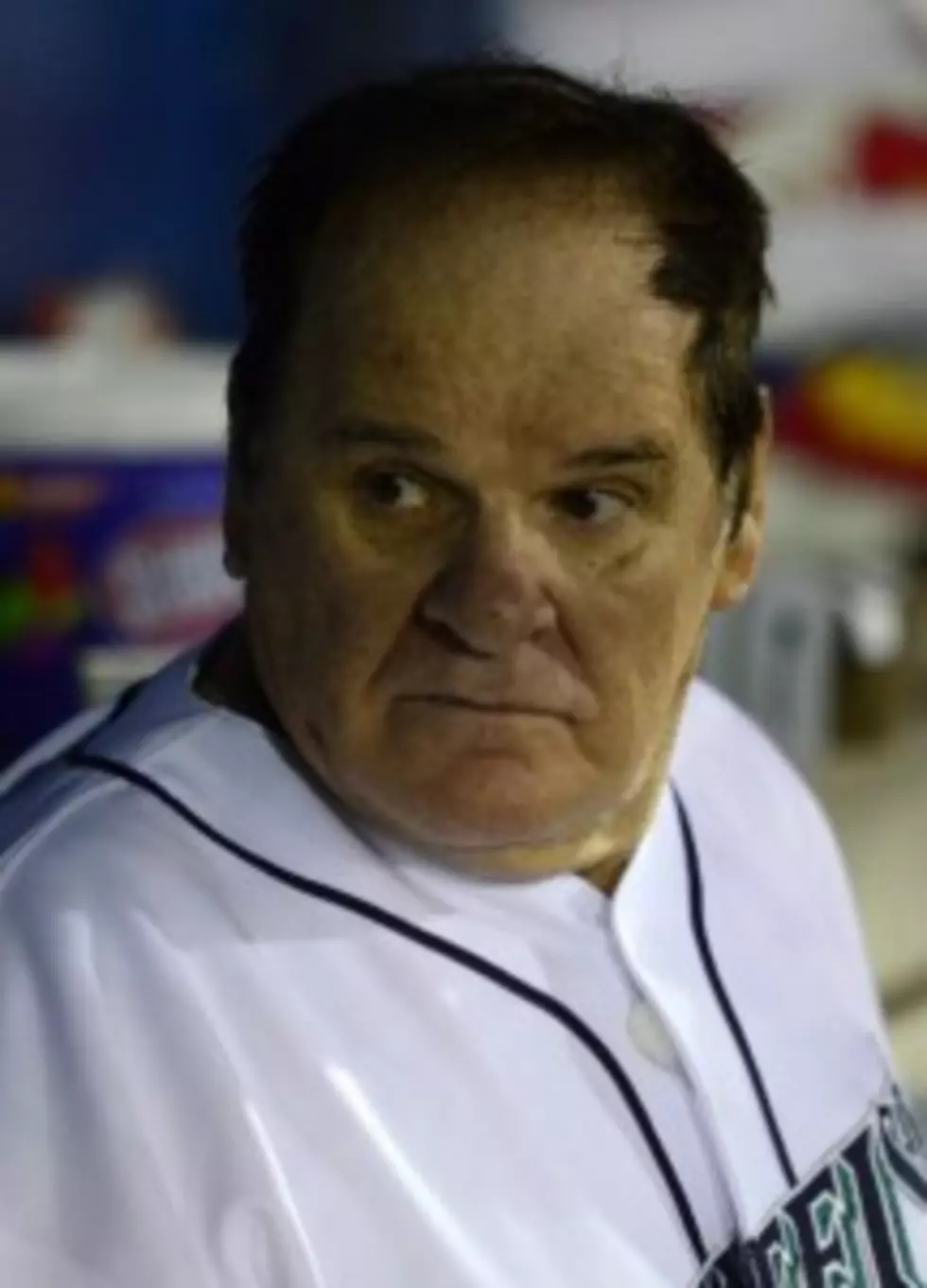 Pete Rose Requests Re-instatement From Major League Baseball
Photo by Christopher Pasatieri/Getty Images
It's about time. Let "Charley Hustle" take his appropriate place in baseball history.
Pete Rose wants back into organized baseball at the highest level, and according to CBS Sports, new MLB commissioner Rob Manfred revealed Monday that Major League Baseball's all-time hit king has made a formal request to be reinstated. Rose, who is currently serving a lifetime ban for betting on baseball when he managed the Cincinatti Reds, is presently barred from any and all activities related to Major League Baseball.
"I do have a formal request from Pete. I will be in communications with his representatives," Manfred told reporters, according to CBSSports.com. "I'm prepared to deal with that request on its merits."
Commissioner Bart Giamatti handed Rose the lifetime ban in 1989, and Giamatti's successor, Bud Selig, upheld that ban despite multiple reinstatement requests from Rose over the years.
Lifting the ban would be the first step to allowing Rose, who totaled 4,256 career hits, to take his rightful place in the Baseball Hall of Fame, an honor he has been denied because of the suspension, despite his incredible career stats. Rose's total is almost 500 hits more than any modern day player (Ty Cobb's total of 4189 is second on the all time list, while Hank Aaron sits third on the list with 3,771 hits).
Rose hit .303 over the course of a 24-year career spent with the Reds, Phillies and Expos. He won the 1963 Rookie of the Year and the 1973 National League MVP, and was also named to 17 All-Star teams.