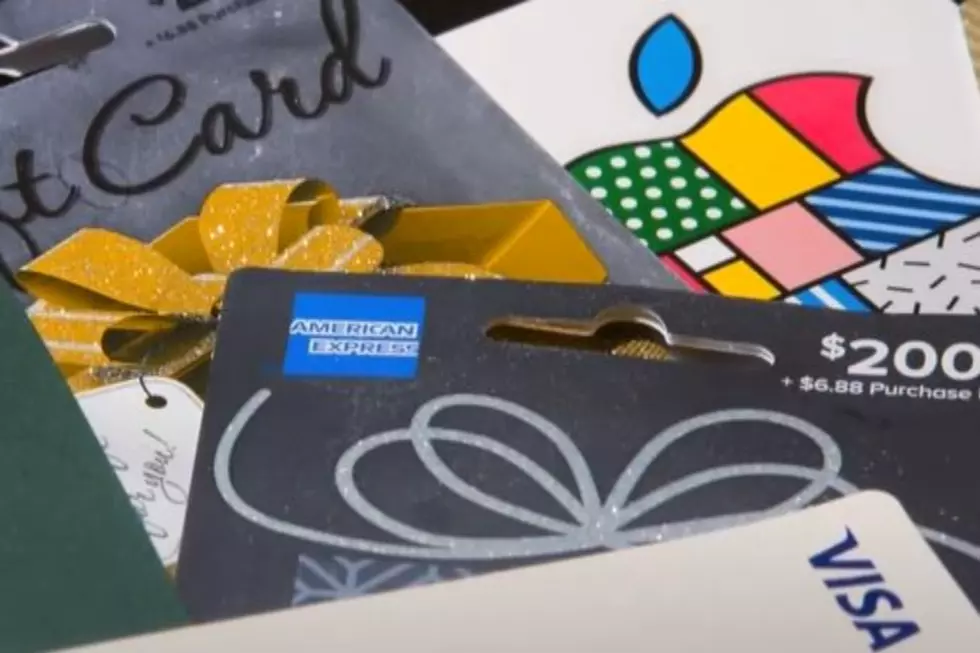 SCAM: Twin Falls ID Shoppers At Risk Of Holiday Gift Card Con
YouTube
Thieves seem to find new ways to victimize consumers every December that cost Americans millions of dollars. There's a scam involving gift cards that a national crime center is warning holiday shoppers to try to avoid at all costs.
I think we've all been scammed or fallen victim to someone's illegal scheme at least once in our lives. Whether you've had your identity stolen, a bank or credit card illegally used or given money to a fraudulent cause or entity, it all adds up to being scammed. The holiday season is the biggest time of year for financial thievery and online heists of personal funds.
The Federal Bureau of Investigations Internet Crime Complaint Center is warning American consumers about a number of different scams that are currently victimizing financial institutions across the United States. According to FBI data, the combination of credit card and non-payment and delivery crimes cost the country an average of $500 million a year, and December is a leading month for these types of shady swindlings.
December is also the biggest month for gift card purchasing in the U.S. A massive number of people give them as Christmas gifts, and thieves are easily accessing the information on these cards and using them for personal gain. It's known as the gift card peek scam.
Here's how it works. These criminals are going into stores across the country and writing down codes on the back of these cards, and then covering them back up with an easily accessible coating product. Whether the pre-paid card was in the amount of $50 or $200, the funds are being transferred to the criminal and leaving the gift card worthless for the recipient.
Monitor your money electronically often this month, and report anything suspicious immediately.
Twin Falls Christmas List
Twin Falls As Christmas Vacation Characters
Balanced Rock Star Shower Dec 1 2020