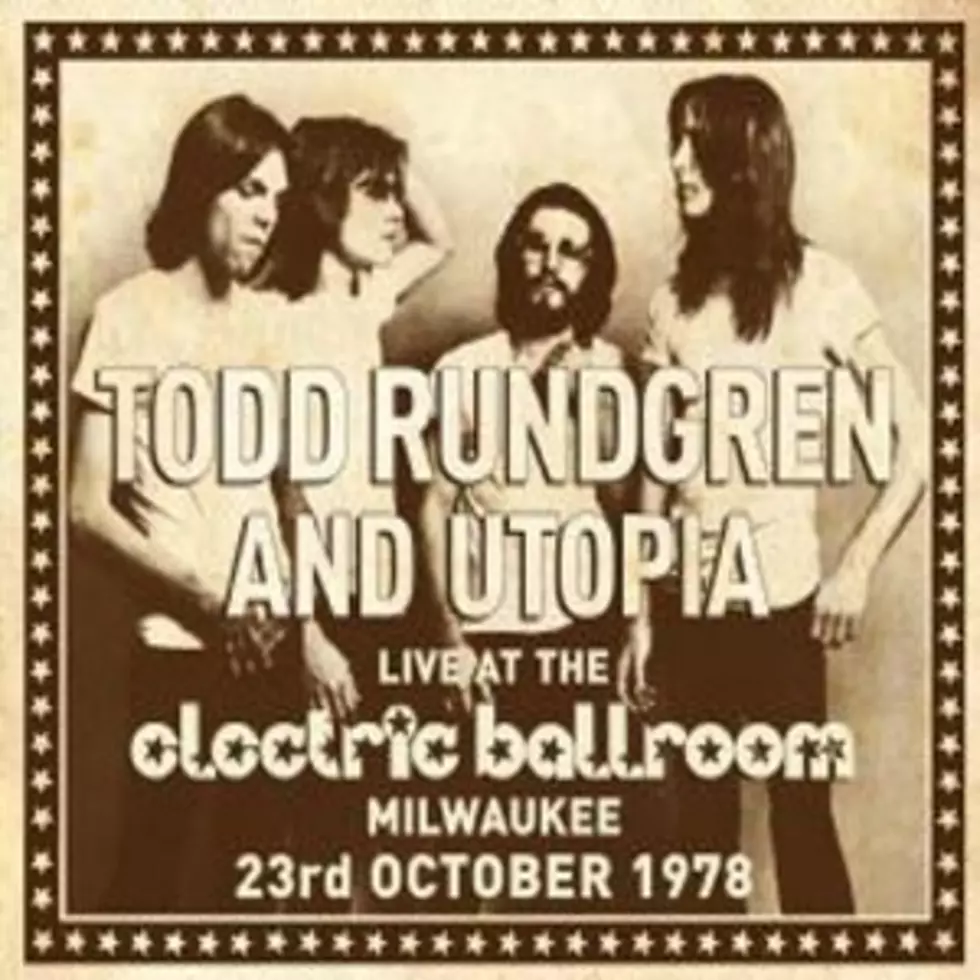 Todd Rundgren and Utopia Release 'Live At The Electric Ballroom'
Esoteric
As part of their ongoing 'Archive Series,' U.K.-based Esoteric Records have just issued 'Live at the Electric Ballroom,' which features Todd Rundgren and Utopia live in Milwaukee on Oct. 23, 1978. The performance was originally recorded as part of an FM radio simulcast, and has remained in the vaults ever since.
This captures Todd and band around the time of the release of his solo album, 'The Hermit of Mink Hollow,' with the most recent Utopia offering being 1977's 'Oops! Wrong Planet.' Songs from both, as well as other classic Todd and Utopia songs -- such as 'Hello, It's Me,' 'It Wouldn't Have Made Any Difference' and 'Black Mariah' -- can be found here. The complete track listing is below.
The two-disc set has been mastered from the original broadcast tapes and includes an illustrated booklet with new essay notes.
'Live at the Electric Ballroom' Track Listing
1. 'Real Man'
2. 'It Wouldn't Have Made Any Difference'
3. 'Love of the Common Man'
4. 'Trapped'
5. 'Abandon City'
6. 'The Verb 'To Love''
7. 'The Seven Rays'
8. 'Can We Still Be Friends'
9. 'The Death of Rock and Roll'
1. 'You Cried Wolf'
2. 'Gangrene'
3. 'A Dream Goes on Forever
4. 'Black Mariah'
5. 'Eastern Intrigue / Initiation'
6. 'Couldn't I Just Tell You'
7. 'Hello, It's Me'
8. 'Just One Victory'