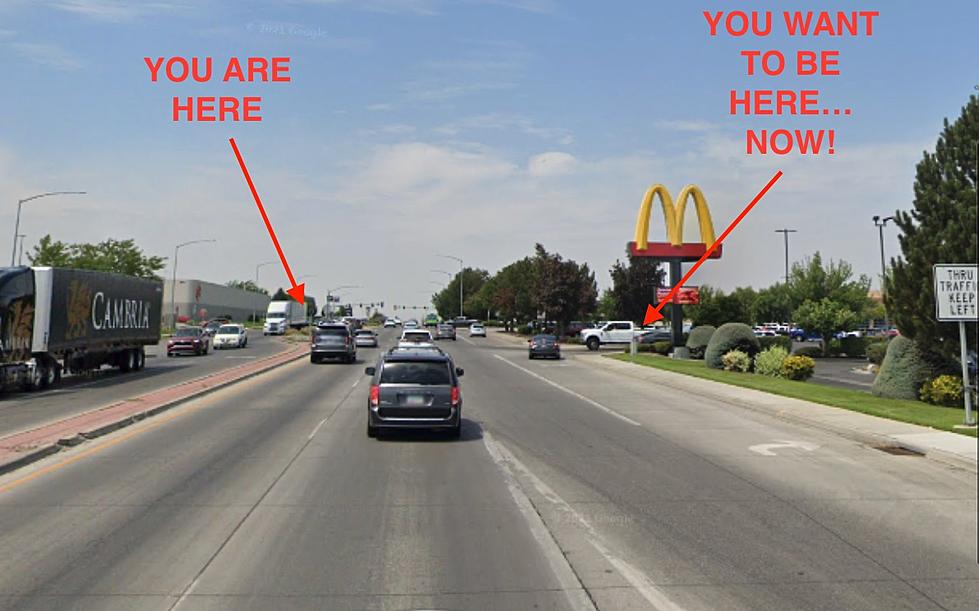 Types of Twin Falls Residents Who Deserve Coal in Their Stockings
Google Maps
We hope Santa makes all of your dreams come true this Christmas, but there may be a few of you around Twin Falls who are on Santa's Naughty List.
Mr. McNo-Blinker
You should use always use your blinker, even if only one in thirty-seven cars on Blue Lakes will let you squeeze in.
All Twin Falls Cyclists
If you ride a bike in Twin, we automatically assume you hate yourself.  How many more near-misses in traffic and evil-stares on Canyon Rim Trail need to happen before you realize that Twin Falls doesn't want you?

I'm Only Going to Scrape a Little Part of My Window
Do you remember the 'Real Men of Genius' ads from Bud Light about twenty years ago? 'Here's to you Mister CD-Case-Window-Scraper-Guy… Peripheral vision?  Who needs it?  You drive through ice, wind, and snow looking through a portal the size of a bar napkin.'
Kombucha Drinkers
If sin had a taste, it would taste like Kombucha. I'm not saying there isn't room for you in this world, but we have a hard time understanding someone who wants to drink something that tastes so bad but doesn't offer a buzz.
Henry Hard-To-Starboard
You know who you are. You're on Blue Lakes pointing north and you're in the far-left turn lane heading onto Pole Line.  On the green, you enter the intersection and head toward Target, only to realize at the very last second that you will die without McDonald's and 'By The Power of Greyskull,' you don't care how many lanes you have to cross in five seconds to get there. You just close your eyes, pull a hard right, and pray.
I am the Twin Falls Resident Who Deserves a Lump of Coal in His Stocking
To clarify, this isn't a rant.  Most of this to a varying extent is actually about me. I have turned without signaling, not scraped as much as I should have, and convinced myself I needed to turn across all 15 lanes of Pole Line in an instant. Mind you, none of these is a habit. I'm merely saying that at one point or another, I'm guilty on all counts.
I say that only to say this: It's Christmas. We're all human and we all make mistakes. Instead of rage, consider offering someone a little grace this holiday season.
Oh, and feel free to send me your lumps of coal.  I deserve them and will gladly put them on display.  Merry Christmas!
Most Ridiculously Run Traffic Lights in Twin Falls
We asked and Twin Falls responded. Here are your answers to the question: Where are the most run red lights in Twin Falls
Twin Falls Home For Sale With Heated Indoor Swimming Pool
With the winter chill nipping at my nose, toes, fingers, and everything else - this house for sale with an indoor heated pool is just what I need.