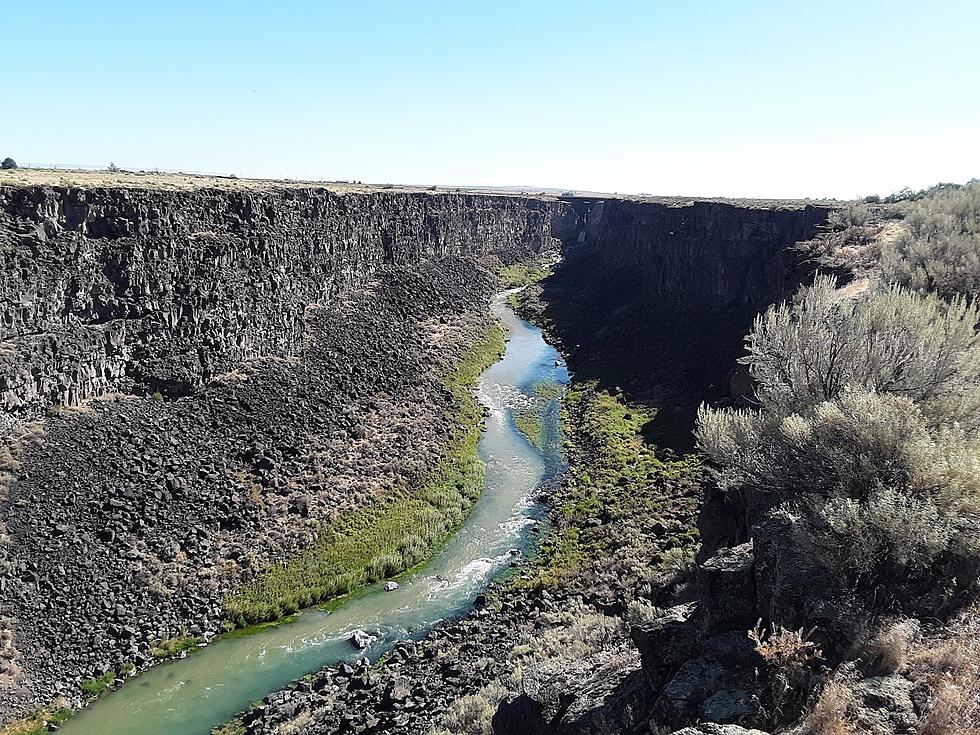 A Tiny But Eye Popping Park in Idaho
Credit Bill Colley.
Finally, one of these national websites paid a visit to a place in Idaho not named Boise, Ketchum, or Coeur d'Alene.  Only in Your State is featuring a close-up look at Malad Gorge State Park.  You can see the story by clicking here.  It's one of my favorite stops.  This is why I buy my yearly park pass.  Somedays I'll be driving along the Interstate and simply decide to stop for a visit.
I like Malad Gorge because while small, you get treated to waterfalls, canyons, a high desert, and some really green space.  The picnic grounds have well-mowed grass and in spring and summer, leafy trees.  Oh, and clean restrooms.  If you're driving between Twin Falls and Boise, you'll understand why I mention a place where you can use the facilities.
Devil's Washbowl is mentioned by Only in Your State.  A bridge spans the gorge, allowing you to walk out to the center and see the washbowl effect.  Flowers grow along the trail leading to the bridge.
On the other end of the park, you can look down the river as the gorge slopes into the plain outside Hagerman.  The first time I stood at the rim and looked out across the horizon, I wondered what the first pioneers were thinking when they saw the same thing.  They had a bit more of a difficult journey but must have thought they were looking at the handiwork of the Lord.
As for the park pass, when you register your car you can get the annual pass for ten bucks.  There's no greater bargain in Idaho.
The Worst Billion-Dollar Blockbusters
All of these movies grossed more than $1 billion at the box office. And they all stink.