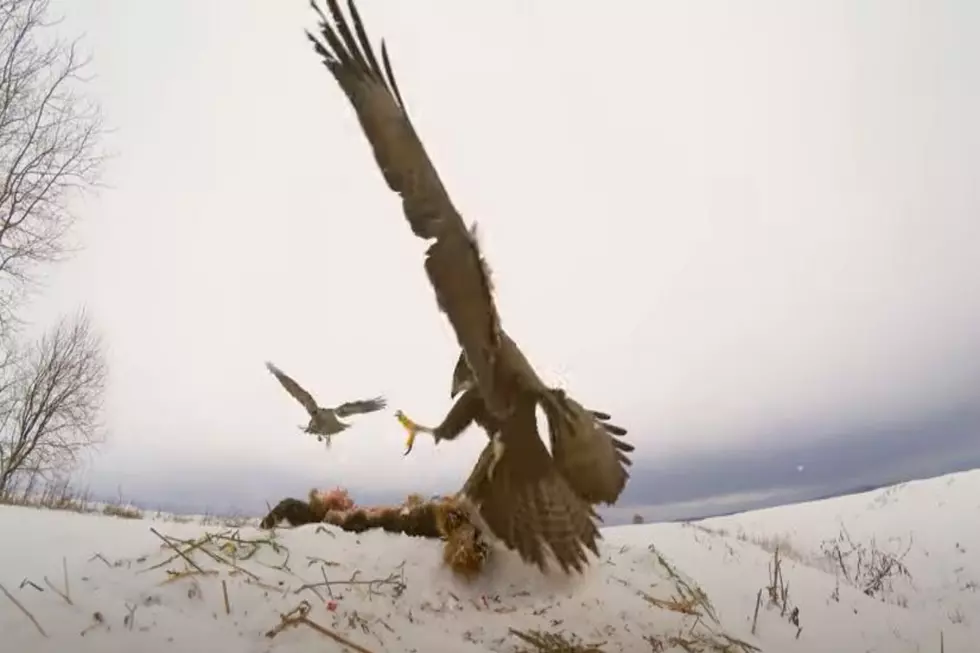 Delivery Driver Reports Unfamiliar, Massive South Idaho Bird
YouTube
Idaho has a large number of immense, elusive birds that take flight throughout the state every day, and although condors aren't native to the Gem State, a delivery driver who was headed northeast of Twin Falls compared a bird he recently saw while on the clock to the massive breed of vulture more commonly found in California and Nevada.
I've spent a lot of time in the mountains of the western United States, and I've seen condors close up. They're hard to miss due to an average wingspan of nine feet. In Idaho, it's not every day you come across someone who tells you they may have spotted North America's largest bird within state lines.
An Idaho delivery driver took to Reddit recently to share an experience he had that was "such a cool moment of his day." The post went up last Wednesday (November 2) on the social media platform and has racked up quite a lot of comments. While it's not impossible for condors to make their way to southern Idaho from the west, sightings are very rare in the Gem State.
There are other birds with large wingspans in Idaho--for instance the Northern Goshawk or Ferruginous Hawk--that some people could confuse with condors from a distance. The witness reported the bird was perched on some hay and surrounded by a pair of smaller birds. He described it as resembling a Peregrine Falcon, but much larger.
Do any Idaho bird lovers out there believe they know what type this driver spotted near Blackfoot?
States with the most registered hunters
Stacker
analyzed data from the U.S. Fish and Wildlife Service to determine which states have the most registered hunters. Read on to see how your state ranks on Stacker's list.
LOOK: Here are the pets banned in each state
Because the regulation of exotic animals is left to states, some organizations, including The Humane Society of the United States, advocate for federal, standardized legislation that would ban owning large cats, bears, primates, and large poisonous snakes as pets.
Read on to see which pets are banned in your home state, as well as across the nation.
WATCH OUT: These are the deadliest animals in the world