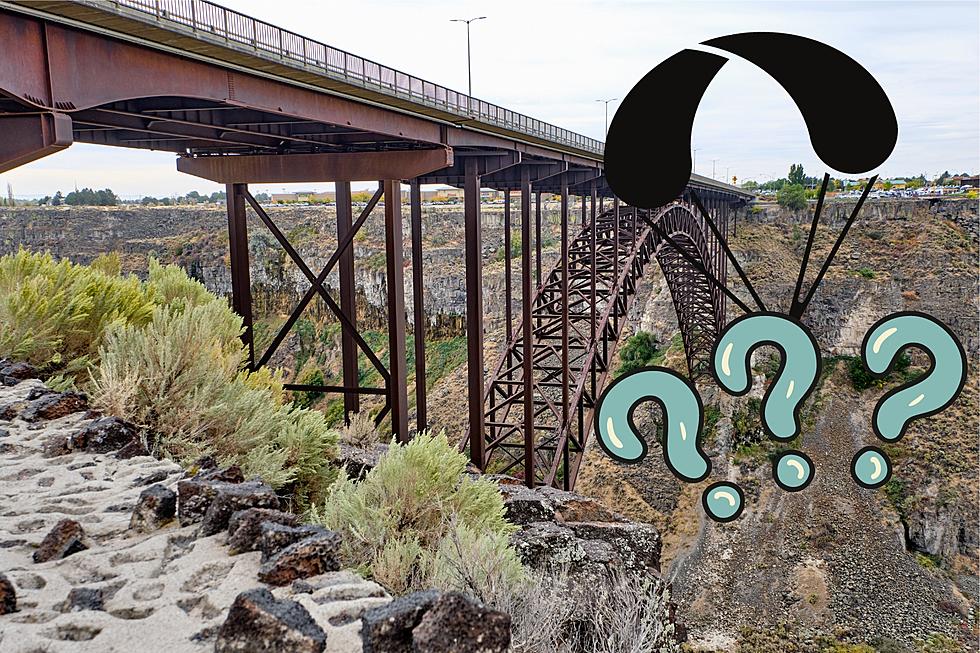 What Will It Take to Break the Perrine Bridge BASE Jump World Record Now?
Credit Canva
The planning was extensive. Months ahead of time, Jonathan Cox anticipated breaking the world record for human-powered BASE jumps in a 24-hour period. With the help of believing supporters, he was set to make the attempt.
The weather forecast for the planned dates for the attempt couldn't have been better. Highs in the mid-80s, overnight temperatures in the high 40's, and wind 5 MPH to 10 MPH. This is pretty much the best conditions you can ask of Idaho weather. The forecast did not lie.
Jonathan prepped for his task far in advance. He's worked hard for this and realized it would be quite the undertaking. He was aided by Gem State Infusion for prep and to keep him hydrated halfway through, as well as recovery after the endeavor. After all, he did manage to climb farther than the equivalent of Mt. Everest. He was just able to have oxygen while he did it.
After the herculean task of jumping off the bridge and climbing up the canyon wall, Jonathan repeated the process 102 times. Twin Falls and the Perrine Bridge are now in the Guinness Book of World Records. Well, Jonathan is, but he did it here, so it makes us famous too, right?
This is not Jonathan's first jump by all means. He's managed to eat My Ice Cream Roll while jumping. While preparing to jump on January 24th, he saw a woman jump off the Perrine Bridge without a parachute. He parachuted to the landing site below and quickly brought her body to shore. While a tragic encounter, his quick thinking assisted family, friends, search and rescue, and 'anybody with a heart'.
A fitting achievement for a well-deserving person. Now maybe just let the record stand for a while. Jonathan needs his beauty rest.
The Internet Responds To Worst Thing About Idaho
After
Mattsurelee
shared his chart after asking his followers what was the worst thing about every state, this is how people responded about Idaho having "Too many transplants."
Featherville Hot Springs
I think the perfect quick Southern Idaho location for a day or a weekend trip out of Twin Falls is up to Featherville and Pine.