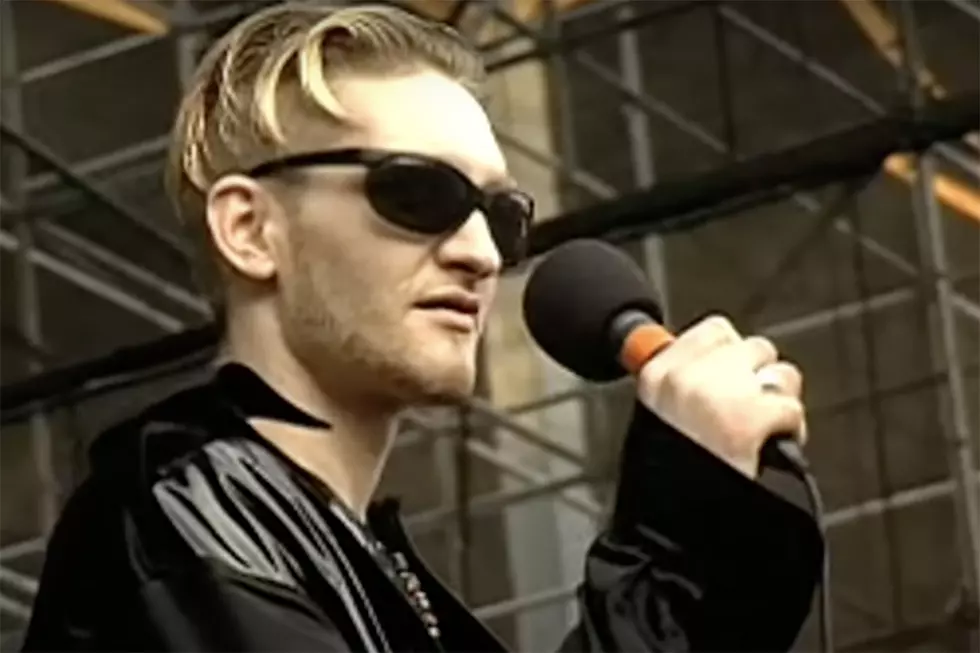 Watch Lost Video of Layne Staley's Fourth-to-Final Show
YouTube
Late Alice in Chains frontman Layne Staley is seen in long-lost video clips from his fourth-to-final show in 1996.
The band opened for Kiss at the Tiger Stadium in Detroit, MI, on Jun. 28 that year, and appeared at three subsequent concerts on Kiss' reunion tour. The last of those, on Jul. 3, was to be Staley's final performance with the band before his death in 2002. The clips can be seen below.
YouTuber Alt Copperpot5 said he'd secured the seven minutes of footage in a VHS trade, which include part of "Again" and "God Am." He explained: "All the footage I have is in this Youtube video. It's likely this is all that was filmed (at least by this cameraman). Assume this was filmed to be used for television news segments /promotional purposes. … Hopefully enjoyable to some in spite of being only a couple incomplete songs."
Soon after the Jul. 3 show, Staley overdosed on heroin and the band was forced into another hiatus. The frontman never returned, becoming increasingly reclusive before his death of an overdose. Earlier in 1996 he'd told Rolling Stone: "When I tried drugs, they were fucking great, and they worked for me for years, and now they're turning against me — and now I'm walking through hell, and this sucks." He added: "I didn't want my fans to think that heroin was cool. But then I've had fans come up to me and give me the thumbs up, telling me they're high. That's exactly what I didn't want to happen."
Alice in Chains in Detroit, Jun. 28, 1996
Top 30 Grunge Albums
From Nirvana and Neil Young to Melvins and Mudhoney — the best works to come from the '90s movement.